Vestavia AL –-(Ammoland.com)- If you don't commit one of the 10 sins of turkey hunting, your chances of bagging a gobbler go up by at least 500 percent.
If you go back and replay all the turkey hunts you've been on and failed to bag a bird that you've heard gobble, more than likely you'll be able to identify one of these 10 sins that has caused you not to be successful.
"The 10 Sins of Turkey Hunting" is just one of the chapters from "How to Hunt Turkeys With World Champion Preston Pittman," where Preston shares more of his knowledge and wisdom from hunting turkeys, winning calling contests and being a turkey call manufacturer for many years.
"The 10 Sins of Turkey Hunting with Preston Pittman" will be available free to download from Amazon starting Thursday, July 4, 2013, through Saturday, July 6, 2013. After July 3 it will be available for $0.99 on Amazon.
Get the book at http://tiny.cc/mumxyw, or go to www.amazon.com/kindle-ebooks, type in the name of the book and download it to your Kindle and/or download a Kindle app for your iPad, SmartPhone or computer.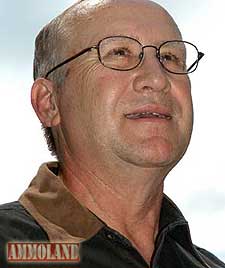 About John E Phillips:
The author of almost 30 books on the outdoors, many on Amazon, Phillips is a founding member of the Professional Outdoor Media Association (POMA) and an active member of the Southeastern Outdoors Press Association (SEOPA).
Phillips also is the owner of Night Hawk Publications, a marketing and publishing firm, and president of Creative Concepts, an outdoor consulting group.
Visit him Online at www.nighthawkpublications.com