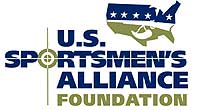 Columbus, OH –-(Ammoland.com)- In case you are not familiar with the controversies surrounding one of USSA's biggest foes, the Humane Society of the United States (HSUS), a recent ad placed by humanewatch.org in the Washington Examiner will help bring to light just who they really are.
An infographic titled "Wayne's World", in reference to HSUS's CEO Wayne Pacelle, helps paint a picture for those individuals who may not know the HSUS as well as they think.  The infographic links to some of the most well-known controversies surrounding the organization, and some that have recently come to light.
A photo of Pacelle is found in the center of the page with issues leading back to him including the fact that HSUS donated only 1% of their multi-million dollar profit in 2011 to local humane shelters, unlike what most people perceive about the organization, and the use of email fundraising with photos of dogs and cats in cages to persuade individuals to donate to the group.
The ad also highlights Louis Lerner, the woman at the heart of the recent IRS scandal, who was recently reported to having direct ties to HSUS, the 'D' grade given to HSUS by the American Institute of Philanthropy for its low program spending, and much more.
This ad provides a visual for individuals who may not be aware of the tactics used by HSUS to raise funds.  HSUS's lead role against hunting and trapping makes them the number one group on our "Dirty Dozen" list.
Click here to see the full "Wayne's World" ad.
About:The U.S. Sportsmen's Alliance is a national association of sportsmen and sportsmen's organizations that protects the rights of hunters, anglers and trappers in the courts, legislatures, at the ballot, in Congress and through public education programs. Visit www.ussportsmen.org.