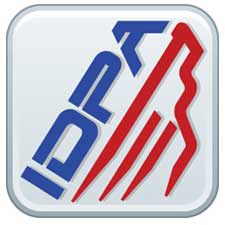 BERRYVILLE, Ark. –-(Ammoland.com)- Wilfrid Cournoyer won the Stock Service Revolver division title this past weekend at the 17th Annual Massachusetts State IDPA Championship, presented by Smith & Wesson.
Held Saturday and Sunday, June 1-2, at the Rod & Gun Club of New Bedford located in North Dartmouth, the International Defensive Pistol Association's (IDPA) state championship match drew 120 top shooters, including Cournoyer who finished the competition in a time of 293.00 seconds with 63 points down. The Expert class shooter won six of the 10 stages in the match.
Dennis Doti, who took first Sharpshooter, finished second overall with 308.49 (76) and two stage wins. Kris Sines also won two stages and finished third overall with 317.84 (81). Rounding out the top five were Peter Goloski, a Marksman, in fourth with 492.24 (139) and Art Benner, a Novice, with 811.13 (230) in fifth.
Complete, searchable match results can be found online at IDPA.com.
For more information on IDPA, the 17th Annual Massachusetts State IDPA Championship presented by Smith & Wesson, or to join the more than 22,000 members competing each week all across America, visit www.IDPA.com.
You can further connect with the IDPA community through IDPA's social media, such as @OfficialIDPA on Twitter and ShootIDPA on Facebook, Instagram, Pinterest and Tumblr, or check for regular news and updates on the organization's DOWN ZERO Blog.