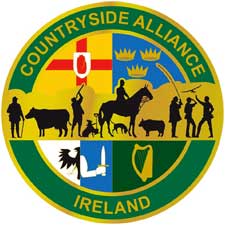 Ireland –-(Ammoland.com)-  Good news this week – a charge of unlawful hunting has been dropped against joint-master of the Quantock Staghounds, Brian Palmer.
Here is a story similar to one we have heard several times before: the case had been based on surveillance of the hunt by the League Against Cruel Sports. Mr Palmer was informed by Avon and Somerset CPS on Tuesday that the charge against him had been discontinued owing to a lack of evidence.
Of course we are pleased that Avon and Somerset CPS has taken this sensible decision rather than wasting court time and public money. We are also pleased for Brian Palmer; we were always confident he would be found not guilty.
However of great concern to all of us is the continued unauthorised covert surveillance of private individuals, such as Mr Palmer, when they are on private land and undertaking totally lawful activities.
Mr Palmer has told us: "I am of course relieved to be exonerated. But being stalked by these self-appointed hunt monitors is very unpleasant as are the repeated allegations against the hunt."
The impact of prosecutions on Mr Palmer and others who find themselves in this position should not be underestimated. They have the support of all of us but our concerns about the League Against Cruel Sports' (LACS) methods continue.
The last time LACS employees actually gathered evidence from a hunt that lead to a Hunting Act conviction was in January 2010. Since that time LACS has spent over £2 million of charitable donations on 'investigations'; more than £600,000 in 2010 and £700,000 in 2011 according to its most recent accounts. These investigations more often than not involve lurking in bushes, an activity the broader public finds distasteful regardless of their views on hunting.
The obsessive zeal which drives the League has no place in the real world, but their campaign continues, albeit on dwindling funds and with limited success.
Barney White-Spunner
Executive Chairman
About
Countryside Alliance Ireland has been active since the early 1960s, providing Irish sportsmen and women with high levels of information and advice and representation. Over the years as the political environment has changed we have evolved into a highly effective campaigning organisation. Countryside Alliance Ireland is governed by an elected "Board" made up from members throughout Ireland. The Board sets policy and oversees financial and operational matters. Countryside Alliance Ireland partner groups nominate members of the "Board" also, making it truly representative of country sports interests in Ireland. Visit: www.countrysideallianceireland.org