3GunNation.com Now Live with Enhanced Features and Functionality.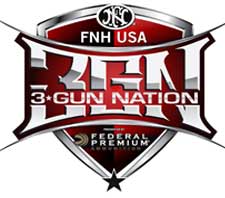 USA –-(Ammoland.com)- As the sport of 3-Gun continues its upward growth pattern, fans have demanded more from its industry leading website. 3-Gun Nation (3GN) has recently re-launched www.3GunNation.com to include a wide variety of enhancements for the end-user.
As 3GN continues to bring the sport to the masses, many upgrades were needed to keep up with the increasing demand for content.
First and foremost is an interactive mapping system that enables new 3-Gun shooters to find and track local 3GN clubs in their area with ease. This map is placed prominently on the 3GN homepage to further encourage potential shooters to take the first step and find a club in their area. Another significant enhancement is the front-end implementation of the 3GN leader boards, powered by Rangelog. These leader boards are now up-to-date and will update instantly as matches are entered into the system.
"With new competitors joining the 3GN ranks on a daily basis, the need to post and track scores is paramount" said Chad Adams, 3-Gun Nation Vice President. "3GN has reached a point in which our members demand their scores and rankings quickly, easily and in real-time. Thanks to our partners at Rangelog, we are now able to do just that."
In addition, www.3GunNation.com now features all past issues of the 3-Gun Nation E-Magazine. Simply click on the magazine tab and you have hundreds of pages of quality 3-Gun content at your fingertips.
"We simply outgrew the web site we had," said Adams "As the sport of 3-Gun continues to increase in popularity, so have the demands of our end-users. We are very fortunate to have a partner in Rangelog who has exceeded our expectations."
To view the new and enhanced site or to become a 3-Gun Nation member, visit www.3GunNation.com.