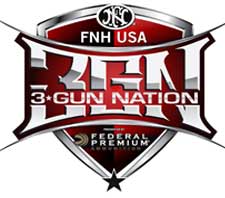 USA –-(Ammoland.com)- The latest release of the 3-Gun Nation E-magazine, presented by Cheaper than Dirt!, it now live and online for the public to enjoy.
Featuring 98 pages of dynamic content, the 3GN E-zine is not only enjoyable by the hoards of 3-Gun enthusiasts, but also for novice readers alike.
"We created this magazine to entertain current 3-Gun shooters with informative content, however it is written with all firearm owners in mind," said Chad Adams, 3-Gun Nation Vice President and E-Magazine Editor.

"The great thing about this sport is that you can glean useful information for yourself through these articles. You don't have to be a 3-gunner, whether you're a hunter, a plinker, or interested in self-defense, the best shooters in the world share their tips and techniques within the pages of 3GN Magazine."
Kicking off this edition is a look at two of the most dominant players in the game – Daniel Horner and Lena Miculek. Both shooters have been on fire, blazing a trail to championship seasons.
Also featured in this issue is a look at SBR's and how they are rapidly becoming popular in the sport. In addition, several products are reviewed, including Magpul's "Stock Options," SureFire Muzzle Brakes, Leupold's MK-6 1-6×20 mm scope as well as the products behind the Load-2 and Quad Load shotgun techniques.
To read this issue, no credit card or membership is required. It is free of charge and available right now for you to enjoy. Simple follow the link below.
http://3gunnation.com/magazine/3-gun_nation_magazine_issue_4//full