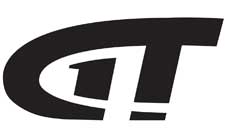 Mandeville, LA –-(Ammoland.com)- This week on Gun Talk Television, Ryan Gresham goes hog hunting in Louisiana – at night – using some high-tech, and high-flying, gear.
For this hog hunt, Gresham partners up with Cy Brown and James Palmer of Louisiana Hog Control. Brown and Palmer use a drone outfitted with a FLIR thermal imaging camera to track the exact location of wild hogs, and relay the information on the video screen out to the hunters in the dense fields.
Along with aerial coverage, Gresham uses different optics, such as ATN's ThOR riflescope and night-vision goggles to aid in the hunt. But before the guys can begin their evening, they have to sight in using the ThermBright thermal target from Range-Systems.
Also featured in this episode: the Ruger Mini-Thirty, the Smith & Wesson 300 Whisper, the Smith & Wesson M&P 10 in .308, the Sig Sauer 716, Colt's Delta Elite pistol, ammo from Black Hills Ammunition, and the Lasermax Micro IR.
Gun Talk Television airs on Pursuit Channel on Mondays at 8:00 a.m. ET, Wednesdays at 12:30 p.m. Eastern, Fridays at 9:30 p.m. ET and Sundays at 1:00 a.m. ET. Pursuit Channel airs on DirectTV, Ch. 604, and DISH Network, Ch. 393. Check your local listings for additional channel information. Watch show segments, get the latest news, and more, at http://www.guntalktelevision.com and http://www.guntalk.tv.