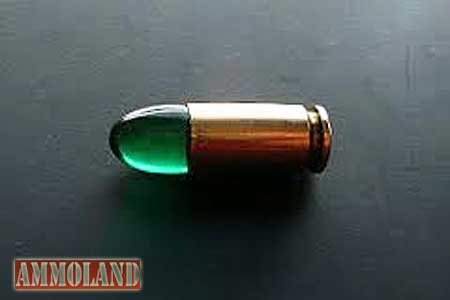 Washington DC – -(Ammoland.com)- The Army is switching from lead bullets in many small caliber arms to "environmentally friendly" rounds in 2014, even through the lead bullets are tried and true while the stopping power of the "green" bullets is already being questioned.
The Daily Caller reports that the Army switched to a "green" round for its 5.56 mm ammo in 2010–these are the bullets used in an MP4 or an AR-15.
This ammo is referred to as an "Enhanced Performance Round" even though Fox News carried a report showing that Army testing shows the stopping power of the round is worse than expected "at less than 150 yards." Nevertheless, the Army is pressing on and making the 7.62 mm bullet "environmentally friendly" by 2014 as well.
The Army predicts "the use of green 5.56 mm and 7.62 mm ammunition could eliminate the purchase of 3,683 metric tons of lead between 2013 and 2018."
Follow AWR Hawkins on Twitter @AWRHawkins.
About:
AWR Hawkins writes for all the BIG sites, for Pajamas Media, for RedCounty.com, for Townhall.com and now AmmoLand Shooting Sports News.
His southern drawl is frequently heard discussing his take on current events on radio shows like America's Morning News, the G. Gordon Liddy Show, the Ken Pittman Show, and the NRA's Cam & Company, among others. He was a Visiting Fellow at the Russell Kirk Center for Cultural Renewal (summer 2010), and he holds a PhD in military history from Texas Tech University.
If you have questions or comments, email him at [email protected] You can find him on facebook at www.facebook.com/awr.hawkins.