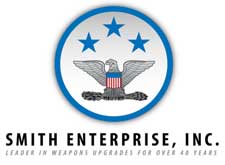 TEMPE, Ariz., –-(Ammoland.com)- I just got the most amazing report from a Soldier who killed an enemy combatant at over 1 kilometer out with an M14 that had our Vortex and Scope Mount on it.
This just proves what we have been saying all along – that no other weapon can beat the M14's benefits.
Here is the email we got:
Good Evening,

"My name is 1LT Stephen Morgan. You would have known me as SSG Stephen Morgan in 2004. You and your company was willing to help me get my M14 ready for a deployment as a sniper for the [Unit X]. You helped me get a new scope and several vortex flash hiders a better scope mount and even a stock. On Feb 24 2005 I engaged and killed a target at 1060m with the rifle you helped me build mostly through emails and phone called.

1LT Stephen Morgan

I received a bronze star with valor because I had been hunting that target for over three days. Since then I have returned to Iraq as an officer. The rifle, scope and equipment also saved my life in several gun fights but ultimately was destroyed when an IED hit my vehicle in which I received a purple heart. My career has moved on but I have never forgotten what you did for me.I keep up with you on Facebook. I noticed that you are making the crazy horse rifles from the M1A Garand receivers. I am currently at Fort McClellan in Alabama. The CMP is here and they have several M1As. If I purchased one of the cheaper rifles or even just a receiver would you be able to build one from that? Also does the crazy horse come with the folding stock with pistol grip or just the synthetic brown stock? What is the average price for your builds and what is the average build time? Do you do any builds for the Remington 700?

Thank you again for your help and also for your attention to this email

Stephen Morgan
1LT INF
2/233rd RTI-Senior Instructor
(Formerly Sniperone)"
1LT Stephen Morgan, thanks very much for your service.
Sincerely,
Ron Smith
President
Smith Enterprise, Inc.