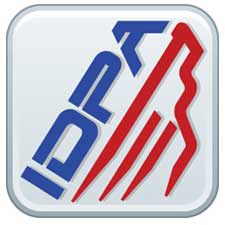 BERRYVILLE, Ark. –-(Ammoland.com)- After selling out in just three hours, and with more than 60 shooters on a wait list, organizers of the 2013 Smith & Wesson Live Free Or Die State IDPA Championship have expanded the match to include a second full day of competition on Sunday, October 20.
Hosted by the Pioneer Sportsmen Club in Dunbarton, N.H., the Smith & Wesson Live Free Or Die State IDPA Championship will now take place October 18 thru 20. Shooters will compete on either Saturday or Sunday, October 19 and 20, while staff and VIPs will shoot for score on Friday, October 18.
The response by New Hampshire-area IDPA members to the IDPA program at Pioneer, and the announcement that after a two year hiatus the Granite State would once again hold an IDPA state championship event, has been tremendous and reflects the energy and enthusiasm for the sport seen all across the country.
"When we decided to relaunch a state IDPA championship in New Hampshire we had no idea what to expect in terms of the response from shooters," observed Ken Lambert, match director. "Obviously the response has been nothing short of overwhelmingly enthusiastic, and we're proud to announce we'll be open for business on Sunday, October 20."
Those currently on the wait list will be able to select their squad, and the day they would like to shoot, today based on the slots available. Any additional open slots for the match will become available starting on Thursday, July 18 when the registration site will open up to current IDPA members who can register on a first come, first served basis until the match is full.
In addition to expanding to host more competitors, the Live Free Or Die State IDPA Championship has received strong support from sponsors such as Smith & Wesson, the title sponsor, Taurus and Apex Tactical Specialties which is sponsoring the King of New England which concludes with the Live Free Or Die match.
Companies interested in sponsoring the Live Free Or Die State Championship should contact the sponsorship coordinator at [email protected]
To learn more about IDPA and defensive shooting, or to find a club near you, visit www.IDPA.com.
You can further connect with the IDPA community through IDPA's social media, such as @OfficialIDPA on Twitter and ShootIDPA on Facebook, Instagram, Pinterest and Tumblr, or check for regular news and updates on the organization's DOWN ZERO Blog.