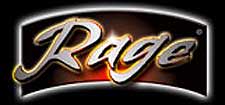 CARTERSVILLE, Ga.--(Ammoland.com)- FeraDyne Outdoors, LLC, and New Archery Products Corp., announced today that they have settled all ongoing litigation between them.
Under the terms of the settlement, NAP has taken a royalty-bearing license to a FeraDyne patent, and NAP and FeraDyne have cross-licensed certain other patented technology on a royalty-free basis.
The specific terms of the settlement agreement were not disclosed.
About FeraDyne Outdoors
FeraDyne designs, manufactures and sells a range of innovative outdoors products in the bowhunting industry. Feradyne owns Rage Outdoors, which sells the revolutionary line-up of rear-deploying Rage broadheads and quivers; Muzzy Outdoors, maker of Muzzy broadheads and bowfishing equipment; and the market-leading Nockturnal brand of lighted nocks.