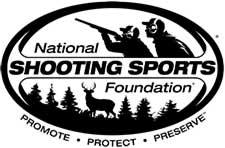 NEWTOWN, Conn –-(Ammoland.com)- The National Shooting Sports Foundation (NSSF), the trade association for the firearms and ammunition industry, today filed suit in federal court for the District of Connecticut alleging that Governor Dannel Malloy and the leadership of the Connecticut General Assembly misused the so-called "emergency certification" exception to circumvent the safeguards of the normal legislative process and in violation of Connecticut statutory law in order to pass Senate Bill 1160, a package of strict gun control regulations.
The suit further alleges that enactment of the new law violates fundamental due process rights guaranteed by both the Connecticut and United States Constitutions. NSSF is asking the court to declare the law invalid and issue an injunction prohibiting its enforcement.
"A 139-page bill was assembled behind closed doors, bypassing both the public hearing and committee processes, and quickly sent to floor votes on the same day in both the House and Senate where legislators did not have adequate time to even read the bill. The governor then signed the package into law the next day.

All of this is in violation of guarantees citizens are supposed to have under Connecticut State Statutes and protections in our State and U.S. Constitutions for which our forefathers fought," said Lawrence G. Keane, senior vice president and general counsel, NSSF.

"Our suit focuses on this abuse of process that has resulted in enacted law that does nothing to improve public safety, while resulting in adverse effects on law-abiding citizens, manufacturers, retailers and sportsmen's organizations."
About NSSF
The National Shooting Sports Foundation® is the trade association for the firearms industry. Its mission is to promote, protect and preserve hunting and the shooting sports. Formed in 1961, NSSF has a membership of more than 8,000 manufacturers, distributors, firearms retailers, shooting ranges, sportsmen's organizations and publishers. For more information, log on to www.nssf.org.