Vestavia AL –-(Ammoland.com)- If I had to bet on a man who could help me find an elk and get in close enough to take him with a bow, a blackpowder rifle or a conventional rifle, Wayne Carlton would be the man I'd choose.
Wayne knows the subtleties of elk hunting and has the tactics to make an elk hunt happen.
In this book, Wayne gives you the best tips to make your elk hunt all you want it to be this season. If you want to increase your odds for finding an elk and getting close enough to take him, this book is a must.
The e-book will be is available for $0.99 on Amazon. Get the book at http://tiny.cc/4r6d0w or go to www.amazon.com/kindle-ebooks, type in the name of the book and download it to your Kindle and/or download a Kindle app for your iPad, SmartPhone or computer.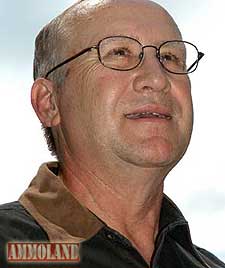 About John E Phillips:
The author of almost 30 books on the outdoors, many on Amazon, Phillips is a founding member of the Professional Outdoor Media Association (POMA) and an active member of the Southeastern Outdoors Press Association (SEOPA).
Phillips also is the owner of Night Hawk Publications, a marketing and publishing firm, and president of Creative Concepts, an outdoor consulting group.
Visit him Online at www.nighthawkpublications.com