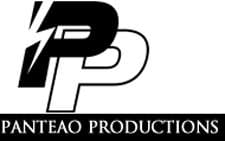 Columbia, SC –-(Ammoland.com)- Panteao Productions introduces the second instructional video from Matt Jacques titles Fighting from Concealment.
Carrying a firearm for self-defense is only part of the equation. You need to be able to hide it well while still having ready access to it when the time comes.
The odds of a deadly force encounter going smoothly are pretty slim. So preparing yourself for many possible scenarios is important. In this video Matt Jacques gets you thinking in that direction while helping to prepare you for whatever may come. Matt is a retired police officer and a Marine Corps veteran.
He served with two Virginia law enforcement agencies as well as a Special Deputy of the U. S. Marshal Capital Area Fugitive Task Force for the Washington D.C area. Today Matt trains both law enforcement personnel and civilians under his company, Victory First.
In this video, Matt reviews multiple targets, turning and shooting, shooting on the move, shooting from cover, strong hand presentation, disabled techniques, ground gun fighting, situational awareness, and much more.
The video is available streaming from the Panteao website for Panteao website subscribers. The DVD is available for pre-order and will start shipping July 30th.
Link to Panteao website: http://www.panteaoproductions.com/products/fighting-from-concealment#.Ud7gfb_D9D8
About Panteao ProductionsPanteao Productions is a video production company that produces instructional videos from the top firearms instructors in the world. For more information about Panteao, visit www.panteaoproductions.com. You can follow Panteao on Twitter and find us on Facebook.