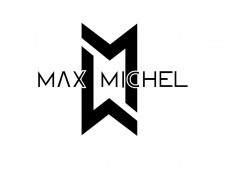 Meruax, LA (July 2013) – Max Michel, Jr., champion competitive shooter, firearms instructor and television personality, has signed Italian Gun Grease (IGG) as his newest Gold Level Sponsor.
IGG is the manufacturer of firearm lubricants, cleaners and maintenance products that improve a weapon's accuracy, performance and reliability.
IGG's proprietary HSM technology penetrates, seeks out and dramatically reduces points of friction.
When IGG is applied to areas of metal contact, the result is greater surface hardness and smoothness, reduced heat generation, enhanced velocity and more consistent shooting.
"We are very happy to have partnered with one of the industry's leading marksmen as a Gold Level Sponsor for the 2013 / 2014 season," remarked Aaron Iwanciw, CEO of Italian Gun Grease. "Max is a perfect fit with the values of our company and we look forward to what we can accomplish together in the next year."

"I have searched for a lubricant and cleaner that fits my needs as a pro shooter for years, and I've finally found what I've been looking for in Italian Gun Grease. IGG not only makes cleaning my firearms easier, but its earth friendly products, which are made in the USA, provide a safe way of getting it done quickly," commented Michel.
He continued, "Shooting firearms as quickly as I do, I need a lubricant that will last after several hundred rounds and at high temperatures. Most shooters opt for a thicker lubricant to accomplish this but find their guns gumming up later. IGG has an unbelievably thin lubricant that will last during my intense training sessions and competitions!"
For more information about Max Michel, Jr., please visit www.maxmichel.com.
To learn about training opportunities with Max Michel, Jr., please visit www.maxmicheltraining.com.
To purchase the gear that will take you to the next level, please visit www.maxschoice.com.
About Max Michel
By anyone's account, Max Michel, Jr. is one of the best shooters in the world of competitive shooting. A three-time World Speed Shooting Champion, six-time USPSA National Champion, three-time US National Steel Champion, nearly 50 USPSA Area Championships and more than 100 Major Championship wins under his belt, Max is a dominant force in the pistol shooting sports. Born and raised in New Orleans, Max joined the famed U.S. Army Marksmanship Unit (USAMU) Action Pistol Team in 1999 where he served for 10 years as an Army shooter and trainer. Today, Max is recognized worldwide as a top tier athlete in the practical shooting sports, a world class firearms trainer and a television host for Hot Shots Presented by Cheaper Than Dirt and Trigger Time TV.
About Italian Gun Grease:
It is Italian Gun Grease's (IGG) primary mission to significantly elevate the industry performance standards in regards to lubricants, cleaners and other products that IGG introduces to the sporting, competitive shooting and tactical weapons markets.  By utilizing our highly talented team of technical experts (over 300 yrs. of combined experience), IGG has,  is and will in the future, develop people and earth friendly, state-of-the-art technologies that give our clients a noticeable, valuable, and in some cases, lifesaving advantage.  IGG's goal is to be recognized as the premier provider in excellence. www.italiangungrease.com