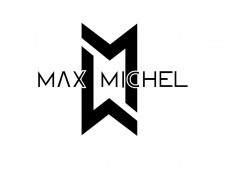 Meruax, LA (July 2013) – Max Michel, Jr., champion competitive shooter, firearms instructor and television personality, has signed with Laura Burgess Marketing (LBM) to handle the promotion and management of Michel's expanding brand empire.
Michel is not only one of the best shooters in the world, but is also a firearms instructor, running the Max Michel Training Academy near New Iberia, LA, as well as appearing on Hot Shots Presented by Cheaper Than Dirt and hosting Season 2 of Trigger Time TV.
LBM will help to promote Michel's competitive and training schedule, as well as his television appearances, through a mix of public relations and marketing communications, to include, but not limited to: press release and editorial development, emerging media management, collateral development, promotions, new sponsorships and partnerships.
"We have worked with Max on and off for several years through his sponsorships with SIG SAUER and Revision Military. He is a top notch guy and we are so happy to bring him into the fold of the LBM family," remarked Laura Burgess, President and Founder of Laura Burgess Marketing. "We are looking forward to helping Max expand his brand across the competitive shooting, training and television landscape."

"The LBM team is one of the finest in the industry and we have always had a great working relationship in the past. I look forward to bringing them aboard full time and seeing what they can do for my brand," commented Michel.
For more information about Max Michel, Jr., please visit www.maxmichel.com. To learn about training opportunities with Max Michel, Jr., please visit www.maxmicheltraining.com. To purchase the gear that will take you to the next level, please visit www.maxschoice.com.
About Max Michel
By anyone's account, Max Michel, Jr. is one of the best shooters in the world of competitive shooting. A three-time World Speed Shooting Champion, six-time USPSA National Champion, three-time US National Steel Champion, nearly 50 USPSA Area Championships and more than 100 Major Championship wins under his belt, Max is a dominant force in the pistol shooting sports. Born and raised in New Orleans, Max joined the famed U.S. Army Marksmanship Unit (USAMU) Action Pistol Team in 1999 where he served for 10 years as an Army shooter and trainer. Today, Max is recognized worldwide as a top tier athlete in the practical shooting sports, a world class firearms trainer and a television host for Hot Shots Presented by Cheaper Than Dirt and Trigger Time TV.
About Laura Burgess Marketing
Laura Burgess Marketing provides public relations and marketing communications to companies within the law enforcement, tactical, military, shooting sports and outdoor markets. An industry veteran, with over 21 years of experience, Laura Burgess Marketing current client list includes: Revision Military, International Training, Inc., American Technologies Network Corp., MasterPiece Arms, Morphix Technologies, LaserLyte, American Gunsmithing Institute, DoubleTap Defense, KRISS-Arms Group, GASTON J. GLOCK style LP, Redring USA, Neverlost, IWI US, Plinker Tactical and National Tactical Officers Association (NTOA). Laura Burgess Marketing is headquartered in New Bern, NC, with a satellite office in Palm Coast, FL. www.lauraburgess.com