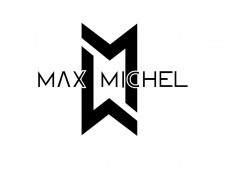 Meruax, LA (July 2013) – Max Michel, Jr., champion competitive shooter, firearms instructor and television personality, was crowned for the second consecutive year as High Overall Professional at the 2013 Pro-Am Championship, held at the Universal Shooting Academy  in Frostproof, FL July 12th – 14th, 2013.
The competition featured eight stages, four of which were stage wins for Michel. Despite downpours and lightning delays throughout the competition weekend, Michel was able to knock down 257 targets. For full match results, please visit the results website.
"This is always a difficult competition simply due to the fact that all the pros are competing head to head with the same equipment," commented Michel. "Typically, the pros are split up into various divisions so that we very rarely shoot against one another all at one time. It turns out to be a great battle each year."
Michel would like to thank all of his 2013 sponsors for their continued support: SIG SAUER, Hornady Manufacturing, Revision Military, Hogue, C-More Systems, Rescomp Handgun Technologies, SureFire, Atlanta Arms & Ammo, MGM Targets, Pro Ears, TAC-SCI, Italian Gun Grease and Bedell Custom.
Michel will be competing next at the 2013 Steel Challenge World Shoot, held at the Universal Shooting Academy in Frostproof, FL July 17th – 20th, 2013.
For more information about Max Michel, Jr., please visit www.maxmichel.com.
To learn about training opportunities with Max Michel, Jr., please visit www.maxmicheltraining.com.
To purchase the gear that will take you to the next level, please visit www.maxschoice.com.
About Max Michel
By anyone's account, Max Michel, Jr. is one of the best shooters in the world of competitive shooting. A three-time World Speed Shooting Champion, six-time USPSA National Champion, three-time US National Steel Champion, nearly 50 USPSA Area Championships and more than 100 Major Championship wins under his belt, Max is a dominant force in the pistol shooting sports. Born and raised in New Orleans, Max joined the famed U.S. Army Marksmanship Unit (USAMU) Action Pistol Team in 1999 where he served for 10 years as an Army shooter and trainer. Today, Max is recognized worldwide as a top tier athlete in the practical shooting sports, a world class firearms trainer and a television host for Hot Shots Presented by Cheaper Than Dirt and Trigger Time TV.