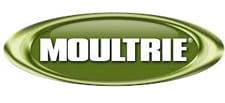 Alabaster, Alabama –-(Ammoland.com)- The Moultrie Panoramic 150 was recently chosen to receive the Field & Stream 2013 Best of the Best Award in the trail camera category.
Each year manufacturers are asked to submit new products in various categories with the hopes of winning this prestigious award.
"The entire Moultrie team is elated to see the Panoramic 150 selected for this outstanding award," says Moultrie General Manager, Andy Cox.

"The design team worked diligently for two years to create this camera and their hard work has definitely paid off. The Silent Slide Lens with multiple PIR sensors has taken trail cameras to a completely new level."
During the process, the top tier of products is subjected to the rigorous tests dubbed the "Field & Stream Torture Tests."
Only the survivors make it to the final rounds of testing.
"Our staff spent the better part of the past year finding and testing the gear that will make readers' time in the woods more productive and more fun," says Slaton White, Deputy Editor of Field & Stream.

"The winning products not only withstood our tough testing, but they stood head and shoulders above the rest displaying absolute excellence in their field. The Best of the Best is the highest honor Field & Stream bestows on gear and the winning products are the best of the year; worth your time, worth your money."
The Panoramic 150 began shipping in January 2013 and quickly became the industry's most talked-about trail camera. The 8.0 megapixel Panoramic 150 offers unprecedented coverage. With three different PIR sensors, each covering a 50-degree detection zone, the camera's Silent Slide lens rotates to take photos or videos in the zone where motion is detected. In Panoramic Mode, the photos are then combined to make one large image. Other features such as Illumi-Night sensor, Low Glow infrared with 100 ft night range, less than 1 second trigger, Motion Freeze blur reduction system and 720p HD video round out this camera – all for only $249.99!
Shop Moultrie Panoramic 150 Trail Cameras:
Moultrie is the most recognizable game management brand in the industry. Moultrie develops and manufactures feeders, spreaders, sprayers, scouting cameras, feed supplements and accessories for deer, turkeys, hogs and fish. With over 30 years of experience, Moultrie is an expert in game observation and management. Moultrie is a division of PRADCO Outdoor brands. You can visit Moultrie on the web at www.moultriefeeders.com.