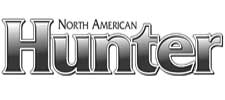 Minnetonka, MN – Have a great game camera photo of that monster buck on your property? Or how about a photo of something just out of the ordinary?
Then enter your photo in North American Hunting Club's "Game Camera Photo Contest" presented by Cuddeback Digital now until October 31, 2013.
To enter, simply submit your best game camera photos online at HuntingClub.Com. North American Hunter editors will whittle down the entries and award prizes in three categories: Deer, Other Critters and Strange. The top winner in each category will win a Cuddeback Ambush game camera and honorable mentions will receive a ThermaCELL Mosquito Repellent Appliance.
"NAHC members love to show off their game cam photos, so we decided to give them a venue and extra incentives to share their best shots," said NAH Online Editor Josh Dahlke. "And we're providing plenty of time for folks to capture photos yet this season. Some great entries are already rolling in, so we can't wait to see the final results."
The contest ends October 31, 2013. For official rules, visit HuntingClub.Com.
Join the North American Hunting Club FREE for the first 30 days and receive a digital copy of North American Hunter; just log onto HuntingClub.com
About North American Hunting Club: With 550,000 enthusiastic members, North American Hunting Club—through its official publication, North American Hunter—strives to increase the hunting skills and enjoyment of Club members. The NAHC's mission is to serve as a one-stop source where avid hunters from across North America can satisfy all their hunting needs. The Club also acts as a vehicle through which hunters from all points of the compass can communicate—sharing success stories, photos and videos through the magazine, website and the social network. For more information on the NAHC, visit: HuntingClub.com.