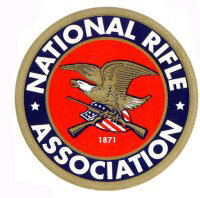 NRA Women presented by Smith & Wesson Corp. is proud to present the latest Armed & Fabulous profile featuring Women's Leadership Forum Co-Chair and Diana Award-winning huntress Suzie Brewster.
Through the Washington Women's Shooting Club, she has helped introduce the shooting sports to almost one thousand women.
Although she has faced unimaginable tragedy in her life, she remains the definition of resilience.
View more Armed & Fabulous profiles at http://nrawomen.tv/armed-and-fabulous/list/armed-and-fabulous-profiles.
About: Established in 1871, the National Rifle Association is America's oldest civil rights and sportsmen's group. Nearly five million members strong, NRA continues to uphold the Second Amendment and remains the nation's leader in firearm education and training for law-abiding gun owners, law enforcement and the armed services. Visit: www.nra.org