Carl G. Roe will have served more than eight years heading agency.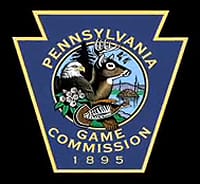 HARRISBURG, PA –-(Ammoland.com)- The Pennsylvania Game Commission's executive director has announced his plans to step down next year.
Upon his retirement in January, Carl G. Roe will have spent more than eight years heading the agency.
In making his announcement, Roe said it has been his pleasure to serve Pennsylvania's hunters and outdoor enthusiasts while working to benefit the state's wildlife.
"Serving with the Game Commission, particularly in the role of executive director, has been a great honor and privilege," Roe said. "I take pride and satisfaction in the years I've spent here, and our many, many achievements.

"I'll never stop caring about Pennsylvania's wildlife, but the time is right for me to step into retirement, where I'll have more time to spend outdoors enjoying it," he said.
Upon his retirement Jan. 17, Roe will leave behind a lengthy list of accomplishments, some of which predate his appointment as executive director.
Roe joined the Game Commission in 2001 as the agency's first-ever long-range strategic planner. The Game Commission's strategic plan, which charts a course for present and future wildlife management statewide, is a product of his efforts.
Among its many objectives, the plan contains one of Roe's most well-known guiding philosophies – that Pennsylvanians should understand the Game Commission plays an integral role in the encounters people have with wildlife. To that end, Roe developed the "Connect with Wildlife" slogan the commission has used for several years.
Roe later was named director of the commission's Bureau of Administrative Services, where he spearheaded a transition to electronic hunting-license sales. Today, the Pennsylvania Automated License System helps nearly 1 million hunters annually to purchase licenses.
The Board of Game Commissioners in December 2005 unanimously selected Roe as executive director.
At the agency's helm, Roe chalked countless achievements. More than 50,000 acres were added to the state game lands system during his tenure. He oversaw the expansion of bear season to four days, including a Saturday opener. He implemented the Mentored Youth Hunting Program. He helped establish wild pheasant recovery areas and doubled to 200,000 the number of pheasants released annually. He helped to enact a permit-only fisher trapping season in select areas of the state. He shifted the focus of the deer management program to take into account things like the herd's health and habitat – a change that was lauded by independent outside audits.
And, of course, bald eagles continued their remarkable comeback, and biggest population gains, during Roe's tenure.
The list goes on and on.
All the while, Roe earned a reputation for being an approachable leader.
Robert Schlemmer, president of the Board of Game Commissioners, said Roe's charismatic personality and his willingness to openly answer questions from the state's sportsmen are among the qualities that will make him hard to replace.
"He's been quite an ambassador for hunters and other Pennsylvanians who enjoy wildlife, and the type of enthusiasm he brings to the job you just don't find every day," Schlemmer said.
Schlemmer said the board will consider both internal and external candidates in finding the most-qualified person to replace Roe as administrator. He said the decision-making process will be guided by the board's Policy Manual, and that the commissioners are seeking a comprehensive search and a smooth transition.
"The board wishes Director Roe the very best in his retirement," Schlemmer said. "His service to wildlife, sportsmen, sportswomen and the citizens of the Commonwealth shall remain his legacy for generations to come."
Roe's work with the Game Commission represents his second career.
He served with the U.S. Army from 1970 to 2000, taking part in combat tours in Vietnam and El Salvador and retiring with the rank of colonel. At his retirement, he was as Director of the Americas Studies at the U.S. Army War College's Department of National Security & Strategy, where he taught strategic planning for national security.
Roe is a lifelong scholar, earning a master's degree in public administration from Penn State University; a master's degree in management from Salve Regina University in Newport, Rhode Island; a master's degree in Latin American Studies from the University of Texas; and a bachelor's degree in political science from Virginia Polytechnic Institute.
A native of Wayne, Montgomery County, Roe grew up hunting and fishing in Pennsylvania, and continued these activities during his young adulthood on the Eastern Shore of Maryland. He is a member of the National Wild Turkey Federation, Ducks Unlimited, Woodcock Limited and the National Rifle Association.
Roe currently resides in Carlisle with his wife, Ines. They have two daughters: Courtney and Ashley.
Accomplishments
In the nearly eight years Carl G. Roe has served as the Pennsylvania Game Commission's executive director, the agency has tallied many accomplishments in which Roe played an integral role.
Among them are:
· Developed Pennsylvania's Automated (Point-of-Sale) License System.

· Developed and implemented the agency's 2009-2014 Strategic Plan, and established operational reporting based on this plan.

· Added more than 50,300 acres – nearly 79 square miles – to the state game lands system.

· Began live broadcasting Board of Commissioners and Working Group meeting to increase transparency to the public.

· Revamped the Hunter-Trapper Education curriculum to be more customer- and instructor-friendly. Added advanced HTE classes to the statewide offering such as Successful Furtaking and Successful Turkey Hunting.

· Eliminated requirement to display the hunting license.

· Conducted a statewide survey of Pennsylvania residents about deer.

· Initiated a permit-only fisher trapping season in select wildlife management units.

· Changed bear season to include a week of archery, and lengthened the traditional season to four days, including a Saturday opener.

· Changed turkey season to include a three-day "Thanksgiving" season, and extended the spring gobbler season to the end of May, with all-day hunting for half a month.

· Established wild pheasant recovery areas, and doubled to 200,000 the number of pheasants released annually.

· Expanded bobcat taking seasons to all licensed furtakers via a bobcat permit and added a separate hunting season segment.

· Expanded junior hunting opportunity by adding another Saturday for junior pheasant hunting, and added a weeklong cottontail rabbit season.

· Guided transition of deer management program with objectives focused on deer density on the landscape to objectives defined by specific measures of deer health, forest habitat health and deer-human conflicts; independent, outside audits of the deer program lauded the program.

· Established the use of citizen advisory committees to solicit and obtain stakeholder input on WMU level

· Established a porcupine season.

· Approved the implementation of the Computer Aided Dispatch program that increases officer safety and boosts the amount of time they can spend in the field.

· Approved officers to carry TASERs, enhancing their safety.

· Implemented the Mentored Youth Hunting Program.

· Increased the prescribed-fire program from 700 to 3,000 acres annually, better treating invasive species and enhancing forest regeneration.

· Conducted a statewide survey of Pennsylvania residents about deer.

· Dramatically increased the number of Hunter-Trapper Education classes during peak demand period of September, October and November, resulting in significant gains in enrollment.

· Added independent study Hunter-Trapper Education classes to increase opportunity for those unable to attend an instructor-led class.

· Offered the first Pennsylvania Game Commission "apps" for Smartphones.

· Started a daily radio program with WITF in Harrisburg, reaching listeners through more than 30 stations statewide.

· Created more than 149,000 acres of food plot and herbaceous habitat on state game lands.

· Created or improved infrastructure on game lands, including more than 310 bridges, 10,500 parking lots and 5,350 miles of access roads.

· Hired the agency's first Human Dimensions Specialist to increase research and surveys on the people side of wildlife management.

· Hired the first Outreach Coordinator to oversee the National Archery in the Schools Program (NASP) and to increase outreach, recruitment and retention efforts aimed at hunters, trappers and shooters.

· Grew the number of schools participating in NASP in Pennsylvania by more than 400 percent.

· Began social media marketing efforts to better communicate with all stakeholders.

· Began bi-weekly reporting of bureaus efforts to implement the strategic plan.

· Implemented e-mail marketing campaigns to better communicate with the various publics.

· Fostered strategic partnerships with a variety of organizations and agencies.

· Established the first agency "Wildlife Diversity Summit," a large gathering of conservation partners and stakeholders to guide future wildlife conservation planning, especially for species and habitats of conservation need.

· Converted nine 'limited term' Wildlife Diversity biologist positions into permanent status – thereby securing this program into the future.

· Approved more-appropriate wash-and-wear uniforms for wildlife conservation officers, saving dry cleaning expenses.

· Supported production and publication of Second Atlas of Breeding Birds in Pennsylvania, making it more accessible.

· Treasurer, NEAFWA, restoring sound fiscal management to the organization.

· Enhanced direction to the field force by greatly expanding the standard operating procedures and making them available on the intranet for easy access and use by field officers.

· Approved the implementation of a new automated permit system data base which significantly streamline permit systems and processes.

· Implemented the Wildlife Conservationist Certificate Program to achieve a better understanding of Pennsylvania wildlife, their management, as well as outdoor enjoyment.