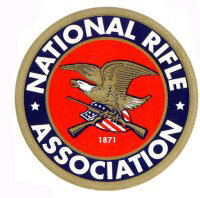 FAIRFAX, Va. –-(Ammoland.com)- The National Rifle Association is pleased to introduce Remington as title sponsor to the 2013 Remington/NRA National Rifle & Pistol Championships.
Held July 8 through August 14 at Camp Perry, Ohio, the National Matches are considered America's "World Series of Shooting Sports."
"Remington has been a longtime supporter of the National Matches and we are elated to be working with one of the finest names in the firearms industry," said Dennis Willing, Director of NRA's Competitive Shooting Division. "We welcome and appreciate their increased involvement as title sponsor of the National Matches and the opportunity to make our events bigger and better than ever."
A tradition at Camp Perry since 1907, the National Matches are divided into six phases of competition: Pistol, Smallbore 3-Position, Smallbore Prone, High Power, High Power Mid-Range and High Power Long Range. Competitors represent a vast array of experience levels, including novice shooters, Olympic medalists, law enforcement officers, military personnel, and international competitors.
"Remington has been part of the shooting tradition in America for nearly 200 years and we strongly believe in promoting participation in shooting sports programs," said Ken Roxburgh, Captain of Team Remington. "We're honored to be named the title sponsor of the 2013 National Matches at Camp Perry."
Remington Arms Company, LLC, headquartered in Madison, N.C., designs, produces and sells sporting goods products for the hunting, shooting sports, military, government and law enforcement markets. Founded in 1816, Remington is the only U.S. manufacturer of both firearms and ammunition products and one of the largest domestic producers of shotguns and rifles. Learn more at http://www.remington.com.
For more information on NRA Competitive Shooting Sponsorships, visit http://www.nrasportsponsors.com or contact Woody Arenas in the NRA Competitive Shooting Division at 1-877-672-6282 or [email protected]
Information about the Remington/NRA National Rifle & Pistol Matches and other NRA competitive shooting events may be found at http://compete.nra.org.