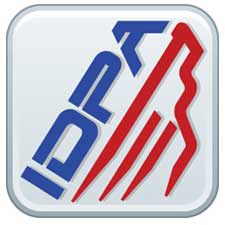 BERRYVILLE, Ark. –-(Ammoland.com)- Ruger, the legendary American firearms manufacturer and industry leader, has signed on as one of the premier sponsors of the 2013 Smith & Wesson New England Regional IDPA Championship.
The Smith & Wesson New England Regional IDPA Championship will take place August 16-18 at the Harvard Sportsmen's Club in Harvard, Massachusetts and will again be hosted by the MetroWest Tactical IDPA club.
Ruger joins Blade-Tech Industries, MyGunDB, the National Shooting Sports Foundation, Sig Sauer, Tactical Defense Solutions and Smith & Wesson, the title sponsor of the match, in supporting the New England Regional which is among the region's largest defensive pistol shooting competitions.
"We are proud to announce that New England firearms maker Ruger has joined the growing list of companies sponsoring the Smith & Wesson New England Regional IDPA Championship," said Dori Smith of the MetroWest Tactical IDPA club.

"Ruger is well known and well respected for their unwavering support for the shooting sports, and we are grateful to them for their generous support of this year's championship."
The 2013 Smith & Wesson New England Regional IDPA Championship is expected to draw upwards of 200 of the region's top shooters. Registration for the event opened on May 1 and match officials report that the competition is sold out with a waiting list of shooters hoping for a last minute opening.
For more information on IDPA, or to join the more than 22,000 members competing each week all across America, visit www.IDPA.com.
You can further connect with the IDPA community through IDPA's social media, such as @OfficialIDPA on Twitter and ShootIDPA on Facebook, Instagram, Pinterest and Tumblr, or check for regular news and updates on the organization's DOWN ZERO Blog.
About Ruger:
Sturm, Ruger & Co., Inc. is one of the nation's leading manufacturers of high-quality firearms for the commercial sporting market. The only full-line manufacturer of American-Made firearms, Ruger offers consumers over 400 variations of more than 30 product lines. From the ubiquitous 10/22 and Mini-14 Rifles, to the new and exciting Ruger American Rifle, SR22 Pistol and SR1911. Our Awarding Winning Products (the Gunsite Scout Rifle, the LC9, the SR9c, the LCR and the LCP) all prove that Ruger has a rugged, reliable firearm to meet every shooter's needs. For more information visit www.Ruger.com.