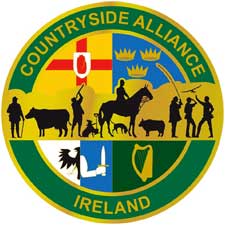 Ireland –-(Ammoland.com)- Ardingly, Builth Wells, Harrogate, Peterborough, Honiton: these are the five traditional hound shows that mark out the hunting summer.
They are, of course, about hounds, classes and rosettes but also much more than that. They are a gathering of the clans and a reaffirmation of the strength and breadth of the hunting community.
Ardingly provides evidence every year of the extraordinary resilience of those brave souls who continue the great traditions of their packs in one of the most overpopulated corners of our overpopulated island. The South East of England may be ever fuller of people, houses, businesses and roads, but still, underneath the modern world hounds still meet, hunt and show.
At Builth Wells worlds collide as the hairy Welsh hounds of the hill packs are shown in a ring beside modern foxhounds bred in the purple by hunts of Dukes and English gentry. Songs are sung, the odd drink taken and each returns from whence they came.
At Harrogate the beagles, as they do at Ardingly, have their own day in the sun and show why they are the brightest and most attractive of all the hound breeds. The new arena puts Harrogate just where it should be, at the centre of the wonderful celebration of farming and the countryside that is the Great Yorkshire Show.
At Peterborough the foxhound show is by Royal appointment, hats are worn and picnics take on Ascot proportions, but every other type of hound is there as well making up the Festival of Hunting.
Then to Honiton in August where a great mish-mash of hounds and huntsmen gather in a (often wet) field to show and talk in the proper Westcountry way. There are many other great hound shows, but these five are the enduring events where year on year hounds, huntsmen and hunting people gather ever-changing, but always somehow the same.
Harrogate is next week on July 9th (beagles and harriers) and 10th (foxhounds), the Festival of Hunting at Peterborough on 17th and Honiton on August 1st. Get to one of them if you can to enjoy the spectacle and be part of a great tradition.
Ardingly and Builth Wells have already taken place, but do not worry: they will happen again next year.
Tim Bonner
Director of Campaigns
About
Countryside Alliance Ireland has been active since the early 1960s, providing Irish sportsmen and women with high levels of information and advice and representation. Over the years as the political environment has changed we have evolved into a highly effective campaigning organisation. Countryside Alliance Ireland is governed by an elected "Board" made up from members throughout Ireland. The Board sets policy and oversees financial and operational matters. Countryside Alliance Ireland partner groups nominate members of the "Board" also, making it truly representative of country sports interests in Ireland. Visit: www.countrysideallianceireland.org