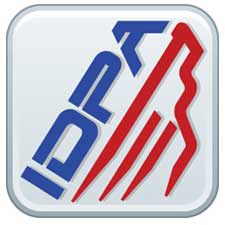 BERRYVILLE, Ark. –-(Ammoland.com)- Granite State gun maker SIG SAUER and the SIG SAUER Academy is giving a big boost to the New Hampshire IDPA community and sponsoring the 2013 Smith & Wesson Live Free Or Die State IDPA Championship.
SIG SAUER Academy joins Taurus and Smith & Wesson, the title sponsor of the match, as one of the main sponsors of the championship event slated to take place October 18-20 at the Pioneer Sportsmen Club in Dunbarton, N.H.
"It's been three years since New Hampshire has seen an IDPA state championship, so we are especially pleased to have the generous local support of the world famous training center out at SIG," said Ken Lambert, match director. "Thanks to the SIG Academy and our other sponsors, Granite State IDPA is roaring back."
After selling out in just three hours, organizers added a second full day of competition to accommodate the enthusiastic demand from local IDPA competitors eager to take on the challenges of a New Hampshire state match.
"Action shooting sports like IDPA hold a soft spot in the hearts of all of us out here at the SIG Academy so we are proud to provide support to our brethren over at Pioneer for the state IDPA championship" said Adam Painchaud, director of SIG SAUER Academy.
In addition to determining the New Hampshire state title, the match will also serve as the final leg of the King of New England contest presented by ApexTactical. The 17th Annual Massachusetts State Championship and the New England Regional, both sponsored by Smith & Wesson, make up the first and second legs, respectively, of the newly announced series.
For more information on IDPA, or to join the more than 22,000 members competing each week all across America, visit www.IDPA.com.
You can further connect with the IDPA community through IDPA's social media, such as @OfficialIDPA on Twitter and ShootIDPA on Facebook, Instagram, Pinterest and Tumblr, or check for regular news and updates on the organization's DOWN ZERO Blog.
About SIG SAUER, Inc.
SIG SAUER, Inc. is the largest member of a worldwide business group of firearms manufacturers that includes SIG SAUER GmbH & Co. KG in Germany and Swiss Arms AG in Switzerland. This global network of companies gives SIG SAUER a world-class firearms knowledge base, unparalleled design expertise, and extensive manufacturing capacity, enabling the company to respond quickly and effectively to changing market conditions and the needs of its military, law enforcement, and commercial markets worldwide. SIG SAUER is an ISO 9001: 2008 certified company more than 800 employees. For more information on SIG SAUER, any of its products, or the SIG SAUER Academy℠, log on to www.sigsauer.com.