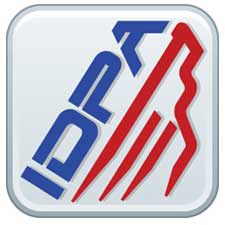 BERRYVILLE, Ark. –-(Ammoland.com)- New Hampshire firearms maker SIG SAUER has signed on as one of the premier sponsors of the 2013 Smith & Wesson New England Regional IDPA Championship.
The Smith & Wesson New England Regional IDPA Championship will take place August 16-18 at the Harvard Sportsmen's Club in Harvard, Massachusetts and will again be hosted by the MetroWest Tactical IDPA club.
SIG SAUER joins Blade-Tech Industries, MyGunDB, the National Shooting Sports Foundation, Tactical Defense Solutions and Smith & Wesson, the title sponsor of the match, in supporting the New England Regional which is among the region's largest defensive pistol shooting competitions.
"We're grateful to have the support of one of New England's premier firearms makers. SIG SAUER pistols and rifles are held in the highest regard, as is their commitment to the shooting sports. We're proud to work with SIG SAUER to make this year's New England IDPA Regional the best yet," said Dori Smith of the MetroWest Tactical IDPA club.

"SIG SAUER is devoted to supporting rifle and pistol matches worldwide, and being a sponsor of the New England Regional IDPA Championship is a great fit for us," said Jarrod McDevitt, rifle product and competitive shooting program manager. "We are investing more in shooting sports than ever before to help ensure future generations get the opportunity to enjoy matches like this. We appreciate all the hard work volunteers put into making events like this so great and are happy to be part of it."

The 2013 Smith & Wesson New England Regional IDPA Championship is expected to draw upwards of 200 of the region's top shooters. Registration for the event opened on May 1 and match officials report that the competition is sold out with a waiting list of shooters hoping for a last minute opening.
For more information on IDPA, or to join the more than 22,000 members competing each week all across America, visit www.IDPA.com.
You can further connect with the IDPA community through IDPA's social media, such as @OfficialIDPA on Twitter and ShootIDPA on Facebook, Instagram, Pinterest and Tumblr, or check for regular news and updates on the organization's DOWN ZERO Blog.