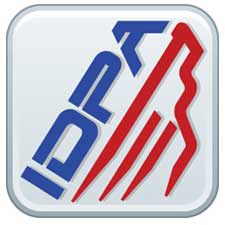 BERRYVILLE, Ark. –-(Ammoland.com)- For the last 16 years Smith & Wesson has sponsored the International Defensive Pistol Association (IDPA) Nationals, so it's no surprise that this 161-year-old American gun making icon has signed on as a major sponsor of this year's IDPA U.S. National Championship.
"Smith & Wesson is one of the most respected, and best known names in firearms and shooting sports, and that's no more true than here at IDPA. For the past 16 years we have counted on Smith & Wesson as a corporate sponsor and a true partner in promoting competition shooting."

"We cannot thank the leadership and dedicated employees of Smith & Wesson enough for their generosity and commitment to the International Defensive Pistol Association," said Joyce Wilson, executive director for IDPA.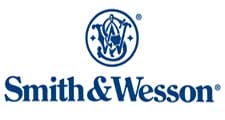 In addition to supporting the IDPA Nationals, this year Smith & Wesson has taken on the role of major match sponsor for a number of IDPA events including the 17th Annual MassachusettsState Championship, the New England Regional Championship, the Live Free Or Die State Championship, the newly announced Smith & Wesson hosted Back Up Gun Nationals and, of course, their own Smith & Wesson IDPA Indoor Nationals.
"More than any other company Smith & Wesson recognizes the important role pistol shooting competitions play in developing good gun handling skills. As more and more people join the ranks of first time firearms owners, we hope they look to organizations like IDPA to fully realize the fun and excitement that comes with safe, responsible firearms ownership," said Paul Pluff of Smith & Wesson.
Hosted by the U.S. Shooting Academy in Tulsa, Oklahoma, the 2013 IDPA U.S. National Championship will take place September 19 thru 21 and is again expected to draw over 300 of the sport's top shooters. Smith & Wesson joins Brownells, Harris Publications, Taurus and the National Shooting Sports Foundation as a gold level sponsor of the event.
For more information on IDPA, the 2013 IDPA U.S. National Championship, or to join the more than 22,000 members competing each week all across America, visit www.IDPA.com.
You can further connect with the IDPA community through IDPA's social media, such as @OfficialIDPA on Twitter and ShootIDPA on Facebook, Instagram, Pinterest and Tumblr, or check for regular news and updates on the organization's DOWN ZERO Blog.