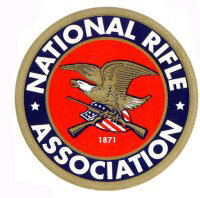 FAIRFAX, Va. –-(Ammoland.com)- The National Rifle Association has announced MyGunDB, Lewis Machine & Tool, Sierra Bullets and Springfield Armory as the sponsors of the High Power Rifle phase of the Remington/NRA National Rifle & Pistol Championships at Camp Perry, Ohio.
The National Matches, considered America's "World Series of Shooting Sports," have been a tradition at Camp Perry since 1907.
"Each of our sponsors displays to a high dedication to competitive shooters and the NRA," Dennis Willing, Director of NRA's Competitive Shooting Division. "We are proud to bring their high quality products to the attention of our competitive shooting community and look forward to continuing these relationships far into the future."
Firearm manufacturer and importer Springfield Armory is the official sponsor of the Springfield M1A Match. Started in 2007, the match encourages increased use of the classic M1A rifle, widely used in competition before the rise in popularity of AR-15-style guns. Springfield provides more than $25,000 in awards for the popular match. Visit www.springfield-armory.com for more information.
NRA's National High Power Rifle Championships will be sponsored by MyGunDB, the popular firearm inventory software for collectors, FFLs and retailers to keep an organized inventory of guns, ammo, range logs, reloading components and more. MyGunDB has committed itself to official sponsorship of the National Championships at Camp Perry through 2015.  Learn more at mygundb.com.
Lewis Machine & Tool has joined the NRA as sponsor of the new National Mid-Range Championships. LMT provides US military, law enforcement, government agencies and retailers with high quality firearms, firearm components, modular systems and accessories. For more information, visit www.lewismachine.net.
Sierra Bullets, longtime sponsor of the NRA National Matches, will sponsor the National Long Range Championships. Dedicated to manufacturing accurate bullets for precision target shooting, hunting and defense purposes, Sierra is known for its "Tradition of Precision" the throughout the world. Visit www.sierrabullets.com.
For more information on NRA Competitive Shooting Sponsorships, visit www.nrasportsponsors.com or contact Woody Arenas in the NRA Competitive Shooting Division at 1-877-672-6282 or [email protected]
Information about the Remington/NRA National Rifle & Pistol Matches and other NRA competitive shooting events may be found at compete.nra.org.