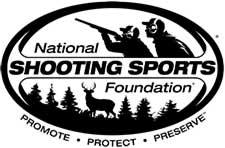 NEWTOWN, Conn –-(Ammoland.com)- It's time to go on offense.
On Wednesday the House Natural Resources Committee will mark up two of our priorities.
The National Shooting Sports Foundation strongly supports:
The "Target Practice and Marksmanship Training Support Act," H.R. 2463, to amend the Pittman-Robertson Wildlife Restoration Act to facilitate the establishment of additional or expanded public target ranges in certain states.
The "Polar Bear Conservation and Fairness Act of 2013," H.R. 1818, to amend the Marine Mammal Protection Act of 1972 to allow importation of polar bear trophies taken in sport hunts in Canada before the date the polar bear was determined to be a threatened species under the Endangered Species Act of 1973.
These two bills are vital to protecting America's sporting heritage. Call members of the Natural Resources Committee and tell them to approve H.R. 1818 and H.R. 2463.
Reach the committee members now by calling: 202-225-2761
Send an email to your members of Congress urging them to support H.R. 1818 and H.R. 2463.
About NSSFThe National Shooting Sports Foundation is the trade association for the firearms industry. Its mission is to promote, protect and preserve hunting and the shooting sports. Formed in 1961, NSSF has a membership of more than 6,000 manufacturers, distributors, firearms retailers, shooting ranges, sportsmen's organizations and publishers. For more information, log on to www.nssf.org.