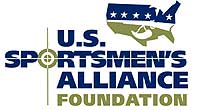 Columbus, OH –-(Ammoland.com)-  A recent investigation by humanewatch.org has raised questions regarding the Humane Society of the United States (HSUS) and its use of funds raised for Hurricane Sandy relief efforts.
Documents show that HSUS has only given 33% of the money it raised to victims of the disaster.
This comes after an investigation conducted by New York State Attorney General Eric Schneiderman found that overall, 57 percent of donations raised by charities after Hurricane Sandy were being distributed to those in need.
According to documents published by the New York Attorney General, HSUS raised over $2.2 million for Hurricane Sandy victims, but to date has only disbursed $731,000 to the Sandy relief.  The documents show that HSUS budgeted $700,000 for the Sandy relief, meaning HSUS is making a "profit" of $1.5 million from the disaster.
"One would think a storm as devastating as Hurricane Sandy, which caused $70 billion in damage, would warrant more than the paltry amount the Humane Society of the United States has actually spent," said Will Coggin, Center for Consumer Freedom (humanewatch.org) Senior Research Analyst, to the heraldonline.com. "HSUS knows full well there is still work be done in the affected area and it's high time the group puts its money where its mouth is."
There are still thousands in need from Hurricane Sandy, including the Monmouth County SPCA animal shelter that has experienced an overflow of animals from the disaster.  However, the HSUS, which claims to protect animals, has given no money to the shelter.
According to heraldonline.com, this is not the first time HSUS has come under scrutiny following a disaster. An investigation by WSB-TV in Atlanta found that HSUS raised $34 million after Hurricane Katrina to help reunite lost pets with their owners.  However, only $7 million of that money could be accounted for publicly.
About:The U.S. Sportsmen's Alliance is a national association of sportsmen and sportsmen's organizations that protects the rights of hunters, anglers and trappers in the courts, legislatures, at the ballot, in Congress and through public education programs. Visit www.ussportsmen.org.