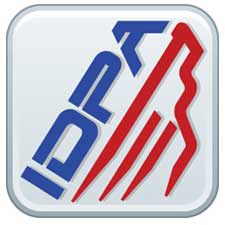 BERRYVILLE, Ark. –-(Ammoland.com)- Renowned 1911 manufacturer Wilson Combat has once again signed on as a major sponsor of IDPA's U.S. National Championship according to an announcement by officials with the International Defensive Pistol Association (IDPA).
Hosted by the U.S. Shooting Academy in Tulsa, Oklahoma, the 2013 IDPA U.S. National Championship will take place September 19 thru 21 and is again expected to draw over 300 of the sport's top shooters. Wilson Combat joins Brownells, Harris Publications, Smith & Wesson, Taurus and the National Shooting Sports Foundation as a gold level sponsor of the event.
"Wilson Combat continues to be one of IDPA's most generous supporters," said Robert Ray, membership and marketing director for IDPA. "Over the past 16 years IDPA and Wilson Combat have worked together to grow the shooting sports and provide a home for the thousands of gun owners who enjoy the thrill and camaraderie of a truly practical shooting sport based on defensive scenarios. IDPA deeply appreciates all that Wilson Combat has done over the years."

"This annual gathering of IDPA's very best shooters is a great test of defensive shooting skills and the U.S. National Championship is one of our very favorite matches. We wish the best of luck to all the competitors," said Tressa Logue, marketing director of Wilson Combat.

For more information on IDPA, the 2013 IDPA U.S. National Championship, or to join the more than 22,000 members competing each week all across Asmerica, visit www.IDPA.com.
You can further connect with the IDPA community through IDPA's social media, such as @OfficialIDPA on Twitter and ShootIDPA on Facebook, Instagram, Pinterest and Tumblr, or check for regular news and updates on the organization's DOWN ZERO Blog.