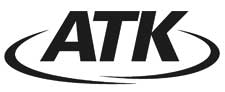 –ARLINGTON, Va. –-(Ammoland.com)-  ATK (NYSE: ATK) will exhibit at Defence and Security Equipment International (DSEI 2013) Sept. 10-13 at the ExCeL exhibition center located in London's docklands. The ATK exhibit is located within the South Hall at S7-310.
The company will highlight a variety of its industry-leading capabilities and programs including the company's small-, medium- and large-caliber ammunition, Bushmaster automatic cannons, precision-guidance for artillery and mortars, light gunships, as well as ammunition and accessories for law enforcement and special operations forces.
ATK also will feature the company's capabilities in operating and managing ammunition facilities and creating co-production opportunities for allied partners.
Attendees visiting ATK's booth will have the opportunity to meet with company officials to learn more about the company's ability to provide customized medium-caliber cannon service packages that include logistics, support and training offerings. Additionally, ammunition manufacturers interested in partnering with ATK are invited to discover ATK's exclusive "Ammo Book" initiative.
Specific products on display at the ATK stand will include:
30mm Mk44 Bushmaster Automatic Cannon
30mm M230 LF Chain Gun Automatic Cannon
Precision Guidance Kit for 155mm Artillery (PGK)
120mm Precision Mortar (recently recognized as one of the U.S. Army's Greatest Inventions through the Accelerated Precision Mortar Initiative)
XM25 Individual Semi-Automatic Airburst System
30mm Mk310 Airbursting Munition (ABM)
ATK's Small-, Medium- and Large-Caliber Ammunition
ATK's Light Gunship/Special Mission Aircraft Displays
BLACKHAWK! and Eagle Industries Tactical Gear, Accessories and Apparel
Media interested in more information about ATK during DSEI can follow @ATK on Twitter, visit the company's booth or contact ATK's on-site media representative: Jarrod Krull (+1-763-248-2686). An online media kit is available at www.atk.com/trade-shows/dsei/
ATK is an aerospace, defense, and commercial products company with operations in 21 states, Puerto Rico, and internationally. News and information can be found on the Internet at www.atk.com, on Facebook at www.facebook.com/atk, or on Twitter @ATK.