Visitors can see this remarkable sporting arms collection for free.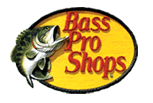 Springfield, MO –-(Ammoland.com)- Hunters, conservationists and sporting arms enthusiasts from across the country gathered to celebrate the grand opening of the NRA National Sporting Arms Museum on Aug. 2nd 2013 at the Bass Pro Shops flagship superstore in Springfield, Mo.
The museum, home to more than a thousand firearms, focuses on the history of hunting, conservation and freedom.
The grand opening included speakers such as Kyle Weaver, NRA's executive director of general operations; Richard Childress, founder and CEO of Richard Childress Racing; Bob Ziehmer, director of the Missouri Department of Conservation; and Johnny Morris, founder and CEO of Bass Pro Shops. In addition, Missouri Governor Jeremiah W. (Jay) Nixon issued a proclamation commemorating the museum's grand opening that stated "thanks to the outstanding partnership between Bass Pro Shops and the National Rifle Association, Missouri will have yet another attraction to draw visitors from all over the world."
An estimated 13,000 people toured the museum the first three days it was open. With the museum's location in the heartland of America at Bass Pro Shops' "granddaddy of all outdoor stores" in Springfield, interest in the museum is expected to remain high. Nearly four million people visit the Bass Pro Shops Springfield location each year, making it one of the most popular destinations in Missouri.
"Being able to share a sporting arms collection that tells the story about the history of hunting and conservation is really special," said Johnny Morris, founder of Bass Pro Shops. "I hope visitors enjoy stepping back in time and seeing the types of firearms used by Lewis and Clark, Theodore Roosevelt and others."
The National Sporting Arms Museum is the result of a partnership between Bass Pro Shops and the NRA. Bass Pro Shops helped create the museum by donating the space and designing and building the 7,500-square-foot museum while NRA provided the firearms, text and storylines for the exhibits. The result of these partnership contributions means that admission is free for museum visitors.
"This museum was born of the generosity and vision of Johnny Morris working with Wayne LaPierre and with the help of Richard Childress, beginning years ago," said NRA museum director Jim Supica. "I am extremely proud to be associated with this museum and with the team who put it together, from the construction crew, store managers and amazingly talented graphics, layout and visualization team to the NRA staff who worked on the design and installation."
Visitors can see this one-of-a-kind collection by visiting the NRA National Sporting Arms museum, which is located at 1935 S. Campbell in Springfield, Mo. The museum will be open every day from 10 a.m. to 7 p.m. and admission is free. For more information about the NRA National Sporting Arms Museum, visit http://www.basspro.com/nramuseum.
About Bass Pro Shops
Bass Pro Shops, which specializes in outdoor fun, operates 77 retail stores and Tracker Marine Centers across America and Canada that are visited by more than 116 million people every year. Bass Pro Shops' stores, many of which feature restaurants, offer hunting, fishing, camping and other outdoor gear while their catalogs and website serve shoppers throughout the world. The company's Tracker Marine Group® (http://www.trackerboats.com), which has produced the number one selling brand of fishing boats for more than 35 years, manufactures and sells a variety of boats for fishing and cruising. Family fun is on tap at Bass Pro Shops' resort Big Cedar Lodge® (http://www.bigcedar.com), voted number six by Travel + Leisure Magazine as World's Best Hotels for Families. For more information, visit http://www.basspro.com. To request a free catalog, call 1-800-BASS PRO. Follow us on Facebook at http://www.facebook.com/bassproshops.
About the National Rifle Association
Established in 1871, the National Rifle Association is America's oldest civil rights and sportsmen's group. Five million members strong, NRA continues its mission to uphold Second Amendment rights and is the leader in firearm education and training for law-abiding gun owners, law enforcement and the military. For more on the NRA, visit their website at programs.nra.org .