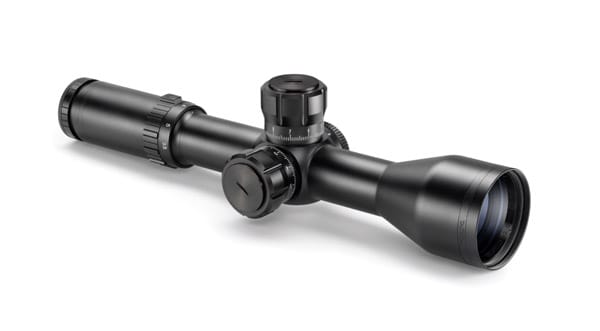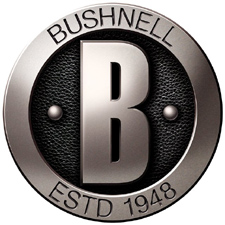 Overland Park, KS. –-(Ammoland.com)- Bushnell Outdoor Products, an industry-leader in high performance sports optics for 65 years, has introduced the next generation of its Elite Tactical 3.5-21x 50mm extended range riflescope (ERS).
The scope, part of the Bushnell Elite Tactical ERS series, is designed for fast and accurate target acquisition and available with three reticle options: Horus H59 or TreMoR2 and the G2DMR.
With the potential to acquire targets at extended ranges with the ERS, Bushnell has increased the side parallax adjustment range and incorporated its new Z-Lok locking elevation turret, which has .1 mil clicks and 10 mil revolutions.
In addition, the new Z-Lok features a zero stop that allows the shooter to preset the zero and avoid the possibility of dialing below zero. Because windage adjustments require less dialing, the T-Lok turret is used on the windage knob and can be quickly lifted for adjustments when conditions change and instantly locked into place by depressing the turret to its standard position.
At just 13.2 inches long, the Elite Tactical 3.5-21x 50mm ERS remains one of the most compact extended range tactical riflescopes on the market. Bushnell Elite Tactical series scopes are built to withstand the rigors of the field, whether in military and law enforcement situations, competitions or countless rounds at the range. With fully multi-coated optics and the anti-reflective Ultra Wide Band (UWB) coating, the scope provides 95 percent light transmission. This results in enhanced clarity, exceptional brightness and true color from dawn to dusk.
Built from high-quality forged aluminum alloy, the scope features a robust 34m one-piece tube and Argon purging. Elite Tactical riflescopes are 100 percent fog proof, shock proof and waterproof. Bushnell takes all-weather performance a step further with its patented RainGuard® HD lens coating. The permanent, water-resistant finish causes moisture to bead up and scatter less light, giving shooters a clear view when weather conditions present a challenge.
Every product in the Elite Tactical series is not only covered by the Bushnell limited lifetime warranty, the entire product line is also backed with the new one-year, no-risk Bushnell Bulletproof Guarantee. The 100 percent money back guarantee is valid up until one year from the original date of purchase.
The Bushnell Elite Tactical ERS 3.5-21x 50mm riflescope is available in a black finish with either the H59 or G2DMR reticle for a suggested retail price of $1,949.99, and in the new flat dark earth finish with either the TreMoR2 or G2DMR reticle for $1,999.99. For more information about the Bushnell Elite Tactical series, visit the product section online. To learn more about Bushnell Outdoor Products, visit www.bushnell.com or call 1-800-423-3537
Bushnell Outdoor Products is a global manufacturer and marketer of branded consumer products. Headquartered in Overland Park, Kansas, the company sells its products worldwide under the Bushnell®, Bee Stinger, Butler Creek®, Final Approach®, Gold Tip, Hoppe's®, Millett®, Night Optics, Primos®, Simmons®, Stoney Point®, Tasco®, Uncle Mike's®, Uncle Mike's Law Enforcement®, and the following eyewear brands: Bollé®, Cébé® and Serengeti®. For information about any of these brands or products, please contact Bushnell Public Relations at (913) 752-6105.