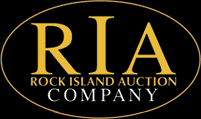 Rock Island, IL –-(Ammoland.com)- It is no coincidence that the Old West and gun collecting go hand in hand.
For firearms manufacturers, it was a time of innovation and industrialization. Colt's Paterson was invented in 1836 and was the first percussion cap revolver, while Smith & Wesson's first cartridge revolvers would be produced two decades later in 1856.
These innovations in firepower were amplified by standardizations that were concurrently taking place. Guns could be mass produced for the first time making them affordable and easier to repair. Ammunition was also becoming standardized, safer, easier to use, and more powerful.
The guns produced in this era were some of the first to utilize many of the technologies that we take for granted today.
The Old West also connects with gun collecting because firearms were an indispensable part of the landscape. In an era without 911, police radio, and most forensics technologies, the gun was often the only way to defend oneself from frontier wildlife, Indians, and outlaws. It could also protect your livestock, be used for hunting… and villainy. Besides their noble and necessary roles, guns in the West obviously served several "less than savory" roles: dispute settler, stagecoach/rail/bank robber, claim jumper, border enforcer, and avenger.
The gun we'll investigate today was once the tool of one of the Old West's most infamous outlaws and will be offered in Rock Island Auction Company's September 2013 Premiere Auction.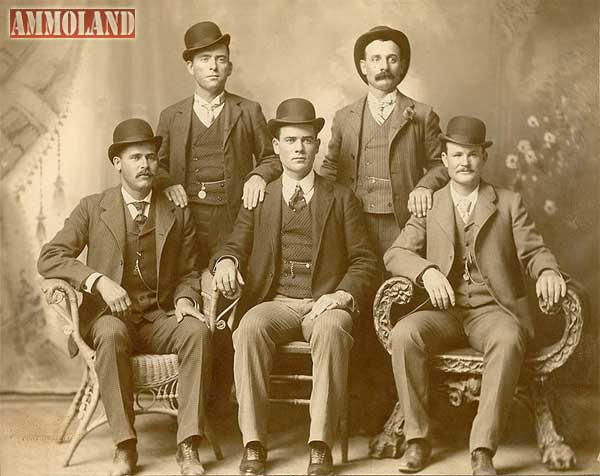 Butch Cassidy is a man that many picture as a ruggedly handsome Paul Newman, when in reality he was a square-headed, straw haired, extremely successful thief.  Butch Cassidy was born as Robert LeRoy Parker on April 13, 1866 in Beaver, Utah.
Known around the house as "Roy," he was the youngest in his Mormon family of 13 children.  His family being poor, Roy worked ranches at a young age and would eventually leave home in his early teens in search of greener pastures.  He continued working ranches and at one point even took work in a butcher shop, earning him his lifelong moniker "Butch."  The topic of when Roy earned his famous nickname is debated, others say he took it after he changed his last name, but everyone agrees on the occupation.
On one of those ranches where he found work, Roy befriended a rancher by the name of Mike Cassidy, who had a reputation of rustling horses and cattle.  No doubt that Mike Cassidy warmed right up to his protégé.  History reports that Butch was never anything but charming, kind, and well-liked with an infectious grin.  Mike Cassidy taught young Roy how to rope, drive cattle, expertly ride a horse, and to become an expert marksman.
Butch's first, lesser-known foray into crime was actually when he entered a Hay Springs clothing store…
Read the rest at RIA "Butch Cassidy's Colt and the End of the Wild West"
About:
Rock Island Auction Company has been solely owned and operated by Patrick Hogan. This company was conceived on the idea that both the sellers and buyers should be completely informed and provided a professional venue for a true auction. After working with two other auction companies, Mr. Hogan began Rock Island Auction in 1993. Rock Island Auction Company has grown to be one of the top firearms auction houses in the nation. Under Mr. Hogan's guidance the company has experienced growth each and every year; and he is the first to say it is his staff's hard work and determination that have yielded such results. Visit: www.rockislandauction.com