By Rob Morse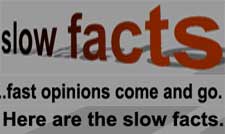 Southern California –-(Ammoland.com)- Besides the low-information urban voter, California hunters face three challenges new challenges.  First, lead ammunition might be outlawed in California.
The second challenge is that California has a long dry season and a no-burn wildfire policy for wild lands and mixed use terrain.
Finally, non-lead ammunition can spark fires.  Put those three things together and California hunters need to their problems before California Assembly Bill 711 becomes law.
The bill banning lead ammunition has passed the State Senate but has only had its first reading in the California State assembly.
Anti-gun groups said they want to outlaw lead ammunition for a long time.  Their current excuse is the protected species of the California condor.  The environmental study is deeply flawed, but that doesn't matter to our legislators…
Read More at Slow Facts Blog : https://tiny.cc/dcgv1w
About Rob Morse:
By day, Rob Morse works in Southern California as a mild mannered engineer for a defense contractor. By night he writes about gun rights at Ammoland, at Gun Rights Magazine, www.gunrightsmagazine.com/contributors/rob-morse/ and writes the SlowFacts blog. www.slowfacts.wordpress.com . He also loves the M1911 and shoots combat handgun on the weekends.