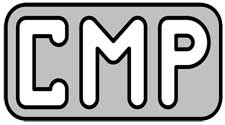 Weldon Spring, MO –-(Ammoland.com)- Custom Metal Products introduces the 22 Side Wheeler steel target.
Custom Metal Products is introducing their latest steel target product the 22 Side Wheeler.
This target features two sets of spinning targets side-by-side so two shooters at a time can compete.
See who can keep it spinning the longest, fastest, or who can make it reverse directions
All of the 22 caliber shooting targets are made from 1/4" thick AR500 hardened steel for long life and excellent impact resistance.
About Custom Metal Products
Custom Metal Products is a full line manufacturer of AR500 hardened steel shooting targets for competition, recreational, law enforcement and military use. Our products include IDPA/IPSC, Dueling Trees, Gongs, Swingers, Hostage, Sniper, and Cowboy Action Targets. See all of our product details, including videos on our online store at www.CustomMetalProd.com