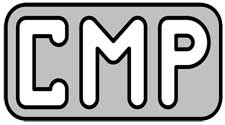 Weldon Spring, MO –-(Ammoland.com)- Custom Metal Products sponsors USPSA IL Sectional 2013.
Custom Metal Products has been recognized as a Gold Level sponsor of the upcoming 2013 USPSA Illinois Sectional match.
CMP is a contributing sponsor providing steel targets as part of the prize packages.
All of the shooting targets are made from 3/8" thick AR500 hardened steel for long life and excellent impact resistance.
Competition stages are available as complete sets or individual targets and stands may be purchased separately. Discounts are available to clubs/ranges.
About Custom Metal Products
Custom Metal Products is a full line manufacturer of AR500 hardened steel shooting targets for competition, recreational, law enforcement and military use. Our products include IDPA/IPSC, Dueling Trees, Gongs, Swingers, Hostage, Sniper, and Cowboy Action Targets. See all of our product details, including videos on our online store at www.CustomMetalProd.com