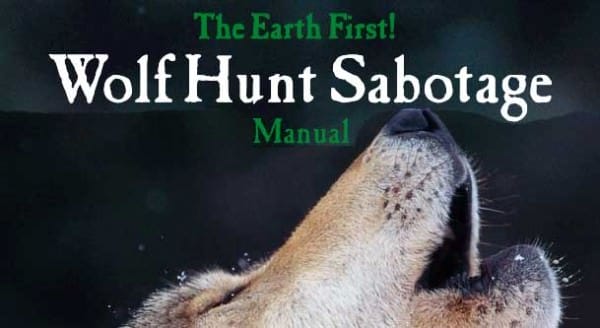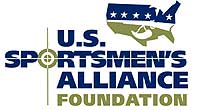 Columbus, OH –-(Ammoland.com)- An extremist animal rights and environmental group known as Earth First! published a how-to manual for illegally sabotaging wolf hunts and traps this week.  This was in response to a recently introduced federal bill to allow wolf hunting in most of the U.S.
The Earth First! Wolf Hunt Sabotage Manual ( https://tiny.cc/xejx1w )  gives detailed instructions on how to sabotage traps and free trapped wolves.
The 12-page manual also refers to trappers as "slob hunters" and "amateurs, a##holes, and part-timers whose techniques are crude."
The manual, written by a group referring to themselves as the Redneck Wolf Lovin' Brigade, tells activists how to find addresses of trappers so as to follow them from their homes to their trap lines.  The manual provides advice on how to secretly follow trappers and leave no trace of footprints nor fingerprints. It also instructs individuals to trip traps to render them ineffective.  It also states that "any type of trap line interference is illegal, so you might as well do a thorough job and totally dispose of any traps you find, as this is no more illegal than simply tripping them and leaving them intact."
The Redneck Wolf Brigade is correct when they state that any type of trap line interference is illegal, as is hunter harassment in all 50 states. Over 25 years ago, USSA wrote the hunter-harassment language that was used by the majority of states when they passed laws protecting hunters, anglers and trappers from being able to enjoy their sports.
Wolf hunting is currently legal in Idaho, Wyoming, Montana, Wisconsin, Michigan and Minnesota.  USSA has helped lead the fight to gain the delisting of the Western Great Lakes Wolf from protected status by the U.S. Fish and Wildlife Service, and has seen much opposition from animal rights groups such as Earth First!
Take a moment to look over USSA's tips on how to deal with anti-hunters and harassment.
If you find your traps being tampered with or suspect any type of hunter harassment, please contact your local state wildlife agency or authorities immediately!
About: The U.S. Sportsmen's Alliance is a national association of sportsmen and sportsmen's organizations that protects the rights of hunters, anglers and trappers in the courts, legislatures, at the ballot, in Congress and through public education programs. Visit www.ussportsmen.org.