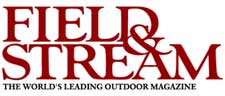 New York, NY –-(Ammoland.com)- Field & Stream, the world's leading outdoor magazine, today announced the six finalists for the 2013 Heroes of Conservation Awards.
Now in its eighth year, Field & Stream's Heroes of Conservation program is dedicated to honoring volunteers involved in grassroots projects that protect and maintain fish and wildlife habitat across the country.
The six Heroes of Conservation finalists will be celebrated at a gala event in Washington, D.C., on September 19, where each will be presented with a $5,000 grant. One honoree will be named Field & Stream's Conservation Hero of the Year and be awarded a redesigned 2014 Toyota Tundra, courtesy of Toyota Motor Sales, U.S.A. Inc., a longtime sponsor of the program. The honorees are featured in the September issue of Field & Stream, on newsstands now, and are also profiled in a twelve-part video series at fieldandstream.com/heroes.
"The six finalists are all remarkable individuals," said Anthony Licata, Editorial Director of Field & Stream. "They saw conservation problems and didn't wait for someone else to take the lead?they charged in and took the rest of us along with them. We're grateful for their passion and dedication and honored to share their stories."
This year's honorees represent an impressive cast of outdoorsmen, who are working across the country on inspiring volunteer projects.
· Jeffery Gorr, Sheboygan, Wis., has spent more than 25 years teaching young waterfowlers and helping preserve wildlife habitat.
· Doug Hutzell, Hagerstown, Md., founded an organization to protect the state's largest spring fed limestone creek and restore its self-sustaining wild brown trout fishery.
· Laura McIver, Oklahoma City, Ok., has raised more than $100,000 since 2005 to aid in quail habitat improvement.
· Steve Sams, Prescott Valley, Ariz., founded an organization that encourages sportsmen's groups to work together to achieve maximum outreach.
· David Sweet, Cody, Wyo., offered a helping hand to native cutthroat trout in the Yellowstone River in their fight against an invasive predator.
· Gene Wright, Burley, Idaho, has logged more than 8,000 volunteer hours over the last 22 years, on call as a volunteer reservist with the Idaho Department of Fish and Game.
"This is a very important program to Toyota because it acknowledges individuals who go out of their way to make the environment a better place," said Steve Appelbaum, National Manager, Engagement Marketing, Toyota Motor Sales."These people aren't looking for gratitude or recognition. Instead, they work tirelessly because they want to make a difference – for our generation and generations to come. We take great pride in being able to spotlight their efforts on a national stage."
Multi-platinum selling country music star, Mark Wills will help honor the six finalists during the eighth annual Field & Stream Heroes of Conservation Awards Gala. The event, sponsored by Toyota Motor Sales, U.S.A. Inc., will include a performance by Wills for the invitation-only crowd. Wills, a lifelong outdoorsmen, has eight top ten hits to his name, including "19 Something," "Wish You Were Here," and "Don't Laugh at Me." Wills was the recipient of the Academy of Country Music's award for Top New Male Vocalist in 1998 and has multiple Country Music Association nominations to his credit. Mark is currently the TV host of 3 Gun Nation as seen on the Sportsman Channel.
The outstanding efforts of all the magazine's featured Heroes can be seen in action on Field & Stream's Heroes of Conservation TV. Each week, two new videos will go live, highlighting the 2013 finalists. To watch, please visit fieldandstream.com/heroes.
Field & Stream has been committed to the preservation of natural resources for more than 100 years. The magazine, founded in part to help inform outdoorsmen about conservation and ethics measures, helped to popularize the term "conservation ethic" in 1907. In 2005, Field & Stream continued that tradition with an article titled "Heroes of Conservation," focused on the local efforts of everyday outdoorsmen. Out of this, a new program was created to recognize sportsmen's efforts to protect fish and wildlife. Since the introduction of the program, the magazine has been proud to profile and support the conservation efforts of more than 200 men and women.
The Heroes of Conservation Awards are open to individuals involved in a hunting- and/or fishing-related conservation project that is well under way or completed. Selections are based on a number of factors, including leadership, commitment, project growth, and results.
One grand prize winner receives a new 2014 Toyota Tundra, and a cash prize of $5,000 is awarded to each finalist. For complete details, including rules, regulations, and nomination instructions, please visit fieldandstream.com/heroes.
About Field & Stream
Field & Stream, The World's Leading Outdoor Magazine, is the world's largest and most recognized outdoor publication. Devoted to the complete outdoor experience and lifestyle, Field & Stream (fieldandstream.com) gives its readers the knowledge and inspiration to pursue the sports they love. It celebrates the outdoor experience with great stories, compelling photography, and sound advice, while honoring the traditions hunters and fishermen have passed down for generations. Established in 1895, Field & Stream is the country's largest-circulation special-interest magazine and is published 11 times per year by the Bonnier Corporation. The Bonnier Corp. (bonniercorp.com) is one of the largest consumer-publishing groups in the United States and is the leading media company serving passionate, highly engaged audiences with more than 40 special-interest magazines and with related multimedia projects and events.
About Toyota Toyota
(NYSE:TM) established operations in the United States in 1957 and currently operates 10 manufacturing plants. There are more than 1,500 Toyota, Lexus and Scion dealerships in the United States, which sold more than 2 million vehicles in 2012. Toyota directly employs over 31,000 in the United States and its investment here is currently valued at more than$19.5 billion,including sales and manufacturing operations, research and development, financial services and design.Toyota's annual purchasing of parts, materials, goods and services from U.S. suppliers totals over$27.5 billion. For more information about Toyota, visit www.toyota.com, www.toyotanewsroom.com or www.toyotainaction.com.