If you can't attend the dinner because your out of state please contribute to Steve's camping and have a conservative represent NJ in the U.S. Senate.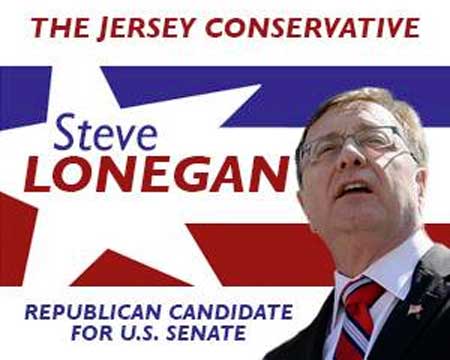 New Jersey –-(Ammoland.com)- If you are interested in supporting Steve Lonegan's candidacy for the U.S. Senate for NJ, please join Anthony "Gun for Hire" Colandro, James "Out of Order" Kaleda, Corey "Who is this" Vaughan, Frank "Mandingo Warrior" Fiamingo and some of your other favorite NJ2AS members at the Gun For Hire Woodland Park Range this Thursday.
Come join us and make some noise for Steve. I will be performing my famous "Warrior Fire Dance" for your entertainment.
If we expect change for the better in New Jersey *WE* need to make it happen. Please join me and the crew for a GREAT time and a TERRIFIC cause.
Thank you,
Frank Jack Fiamingo
https://www.trailblz.info/LoneganSteve/EventComplete.aspx?eventid=26
About:
New Jersey Second Amendment Society – Our mission is to promote the free exercise of Second Amendment rights within the community and Legislature of New Jersey, to educate the community regarding the enjoyable, safe, and responsible use of firearms, and to engender a sense of camaraderie and fellowship among the members and their families. Visit: www.nj2as.com