Notch Another Nest Record For Georgia's Loggerhead Sea Turtles.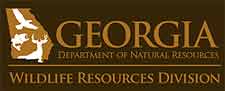 BRUNSWICK, Ga. –-(Ammoland.com)- Loggerhead sea turtles nesting in Georgia have hit a new high for the fourth straight year.
Sea Turtle Program Coordinator Mark Dodd of the Georgia Department of Natural Resources said today that more than 2,141 nests – last year's record total – have been documented on barrier island beaches.
The count had reached 2,242 by this morning, according to www.seaturtle.org. While nesting season is nearly over, the total will not be final until fall, as scientists use genetics to identify 11 "unknown" nests.
This summer marks only the second time since comprehensive surveys began in 1989 that the federally threatened reptiles have laid more than 2,000 nests in Georgia. Nest totals have also climbed steadily since 2009, the longest such span in 25 years and an encouraging change from the usual up and down fluctuations in loggerhead nesting.
DNR analysis last year showed that the increasing trend is statistically significant.
"We feel like we're seeing the continued recovery of loggerheads," said Dodd, a senior Nongame Conservation Section biologist with the DNR's Wildlife Resources Division.
The health of this iconic species effects coastal environments and economies, an impact heightened in a state where more than 30 percent of residents 16 and older take part in wildlife-watching activities.
Dodd credits the recovery to a wide range of conservation measures, from Georgia Sea Turtle Cooperative members using wire screen to shield nests from predators to commercial fishery regulations reducing sea turtle deaths off Georgia's coast and far into the Atlantic Ocean. The Sea Turtle Cooperative is a network of volunteers, researchers and agency employees who patrol barrier island beaches daily during the sea turtle nesting season, protecting and managing nests.
Dodd cautioned that the current nesting run still falls shy of federal recovery benchmarks: a 2 percent annual increase for 50 years resulting in a statewide total of 2,800 nests a year.
But he's excited about the apparent rebound, particularly after a slow start to the nesting season had some turtle watchers thinking 2013 might be a down year for loggerheads.
And while nesting comes to a close, hatching is in full swing. About 23 percent of sea turtle hatchlings on Georgia beaches have dug out of their sand nests and headed toward the surf.
The hatching success rate – hovering at about 60 percent – has been boosted by the lack of tropical storms swamping Georgia so far this summer.
Dodd said two major factors affect sea turtle hatching success rates: predation, mainly by feral hogs and raccoons, and tropical storms, including the storm-spawned tidal surges that inundate nests.
HOW YOU CAN HELP
Georgians can help conserve loggerhead sea turtles and other nongame wildlife, native plants and natural habitats through buying a wildlife license plate featuring the new bald eagle design or renewing their older eagle or ruby-throated hummingbird plates. They can also contribute to the Georgia Wildlife Conservation Fund directly or through the state income tax checkoff.
Contributions are vital to the DNR's Nongame Conservation Section. Part of the DNR Wildlife Resources Division, the Nongame Conservation Section receives no state general funds for its mission to help conserve wildlife not hunted, fished for or trapped, as well as rare plants and habitats.
License plates are available for an extra $35 specialty tag fee at county tag offices, by checking the wildlife license plate box on mail-in registrations and through online renewals (http://mvd.dor.ga.gov/tags). Specialty plates include an annual renewal fee.
For the Give Wildlife a Chance checkoff, fill in any amount more than $1 on line 26 of the state's long tax form (Form 500) or line 10 of the short form (Form 500-EZ). Contributions can be deducted from refunds or added to payments.
For more on how to help wildlife, go to www.georgiawildlife.com/conservation/support. Or, call Nongame Conservation Section offices in Social Circle (770-761-3035), Forsyth (478-994-1438) or Brunswick (912-264-7218). State income tax forms are available online at https://etax.dor.ga.gov.
LOGGERHEAD NESTING IN GEORGIA
Annual nest totals since comprehensive surveys began in 1989.
1989 – 675
1990 – 1,031
1991 – 1,101
1992 – 1,048
1993 – 470
1994 – 1,360
1995 – 1,022
1996 – 1,096
1997 – 789
1998 – 1,055
1999 – 1,406
2000 – 1,060
2001 – 852
2002 – 1,028
2003 – 1,504
2004 – 358
2005 – 1,187
2006 – 1,389
2007 – 689
2008 – 1,649
2009 – 997
2010 – 1,761
2011 – 1,992
2012 – 2,241
2013 – 2,242 (as of Aug. 13)
LOGGERHEADS AT A GLANCE
Caretta caretta: Most common sea turtle on Georgia's coast; found off coast year-round. Also one of the world's largest turtles, topping 350 pounds and sporting a carapace up to 44 inches long. How loggerheads live is not known.
About that name: Loggerhead refers to the species' large head.
Range: The Atlantic, Pacific and Indian oceans, and the Mediterranean Sea. Nests in the U.S. from Virginia to Texas.
Nesting: Females reach sexual maturity at 30-35 years. From May through September, they crawl ashore at night, dig a hole in the face of dunes along barrier island beaches, and deposit and cover eggs.
Pilgrimage: Eggs hatch in 55-65 days. The young scramble for the water, beginning a journey that can take them from sargassum weed off Georgia's shores to a current-fed loop that circles to the Azores and the eastern Atlantic Ocean, south to west Africa and back to the western Atlantic.
Eats: Fish eggs and small invertebrates when small. As adults, they eat mainly crabs and mollusks, but also forage items like jellyfish and dead fish.
Status: Federally listed as threatened since 1978. Georgia DNR reclassified loggerheads in the state from threatened to endangered in 2006.
Threats: Primarily habitat loss, but also nest predation by raccoons and feral hogs, poaching, entanglement in shrimp and fishing nets, boat strikes, and even ingestion of plastic litter mistaken as food.
Like mother, like … A University of Georgia researcher working with DNR has identified more than 1,750 loggerhead females nesting on Georgia beaches. Of those, there at least 30 mother/daughter pairs – mothers at least 60 years old nesting alongside their 30-year-old daughters.