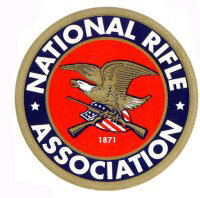 FAIRFAX, Va. –-(Ammoland.com)- The National Rifle Association is debuting a brand new website to provide information on the upcoming Great American Outdoor Show in Harrisburg, PA.
On the website, www.greatamericanoutdoorshow.org, vendors and attendees will find constant updates on exhibitor information, sponsorship opportunities, a floor plan layout, hotel/travel information, event information, ticket purchasing and more for the February 1-9, 2014 show.
Nearly half of the available space in the 650,000 square foot exhibit hall has been sold after just one month of booth sales.
The new shooting sports hall, joining the show's traditional hunting, fishing, archery, camping and boating areas, is almost sold out. Featuring both local gun dealers and national manufacturers such as Smith & Wesson, Colt, Remington and Beretta, the new section will expand the presence of firearms at the show, including Modern Sporting Rifles.
"The response from exhibiting companies has been overwhelming," said Jeff Poole, NRA Shows & Exhibits Managing Director. "We're making changes and additions to the Great American Outdoor Show that will attract sportsmen from across the country and will set a new standard for sport shows."
The Great American Outdoor Show will be open to all who enjoy the sporting and outdoor lifestyle. In addition to exhibits, the show will include NRA Country concerts, fundraising banquets, interactive events, and educational seminars on NRA's world class safety and training programs.
For information about exhibiting at the Great American Outdoor Show call 1-866-343-1805 or visit www.greatamericanoutdoorshow.org.
About the National Rifle Association
Established in 1871, the National Rifle Association is America's oldest civil rights and sportsmen's group. Five million members strong, NRA continues its mission to uphold Second Amendment rights and is the leader in firearm education and training for law-abiding gun owners, law enforcement and the military.