National Hunting And Fishing Day to Take Place September 28, 2013.
SPRINGFIELD, Mo. –-(Ammoland.com)- Whether you are buying a Federal duck stamp or simply purchasing a fishing license, you are supporting conservation efforts.
That support goes a long way to ensure our national heritage is kept safe. National Hunting and Fishing Day is set aside for sportsmen to celebrate those conservation efforts. GunBroker.com is once again sponsoring National Hunting and Fishing Day.
GunBroker.com has been a strong supporter of NHFDay, and it is that continued support that gives sportsmen around the nation the opportunity to enjoy the great outdoors with more success than ever.
"GunBroker.com has proudly sponsored NHF Day for the past seven years because we passionately believe in the importance of habitat and wildlife conservation, as do many of our 2.75 million registered users," Don Hall, GunBroker.com Chief Operating Officer. "It is extremely rewarding to play a role in preserving our outdoor heritage so future generations can engage in hunting and fishing as a pastime and a passion."
Each year, NHF Day is set to take place on the fourth Saturday in September. This year NHF Day falls on September 28th.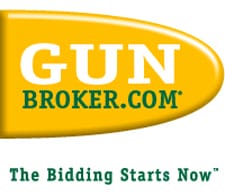 As part of the NHF Day agenda, a spokesman that is a true steward of the sports and conservation efforts is selected. Legendary bass angler, TV host and conservationist Bill Dance was chosen to represent sportsmen around the nation on this day that was formalized by congress in 1972.
Dance understands the necessity to conserve and restore habitat throughout the nation. He learned early on while fishing with his granddaddy in rural middle Tennessee that conservation is a way of life that everyone should embrace. Dance vividly recalls he and his granddaddy on the banks of the river catching shell crackers as big as a saucer. Once his granddaddy had enough for a mess, the two would leave the rest for seed. Dance didn't understand at the moment, but later in life it all made perfect sense.
Dance follows a long line of great Honorary Chairmen that has included: Hank Williams Jr., Jeff Foxworthy, Tony Stewart, Boone Pickens, Louise Mandrell, The USA Shooting Team, Arnold Palmer, Wade Boggs and Luke Bryan. Each has a storied past of supporting hunting, fishing and conservation efforts to preserve our national heritage.
"You know, I grew up in a small Tennessee town learning all about the outdoors," said Bill Dance. I would've never dreamed that small world would shape the man I am today. Valuable lessons learned while spending time on the water and in the woods with my granddaddy and dad shaped the core beliefs I still hold true to this day. To me, NHF Day is a day to reflect about the past conservation pursuits and an opportunity to step forward to expanding what we know. I want my great, great grandkids to enjoy the type of experiences that I had when I was a little one. It is the right thing to do."
Continued efforts by Dance and GunBroker.com provide those opportunities for future generations.
"GunBroker.com has been great supporter of NHFDay," said Misty Mitchell, director of Conservation for Wonders of Wildlife. "If not for conservation, sportsmen would not get an opportunity to fish the boundary waters, hunt the South Dakota Plains or bird watch the national forests. The support GunBroker.com has shown makes this possible."
The growing list of sponsors for NHF Day 2013 includes: NSSF, Realtree, GunBroker.com, Ducks Unlimited, North American Fishing Club, Yamaha, Bass Pro Shops, Smith and Wesson, North American Hunting Club, Izaak Walton League of America and Limit Out Productions.
For more information about NHF Day, visit www.nhfday.org.