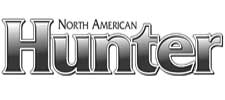 Minnetonka, MN –-(Ammoland.com)- North American Hunting Club, the premier community for hunters and outdoor enthusiasts, is proud to announce the recipients of the 2012/2013 Big Game Awards.
The Big Game Awards are open to all NAHC members who have taken North American game animals during a 2012 fair-chase hunt.
"We are proud to annually present these highly regarded awards to many of our Club members," said Luke Hartle, Sr. Editor of North American Hunter magazine. "It gets increasingly difficult every year to sort through the hundreds of entrants and choose the winners, and we always encourage our members to apply for every contest we host."
Carl Vorwerk, Sr., a North American Hunting Club Life Member, won the President's Award with his article about pursuing woodland caribou in Newfoundland with a rifle. The President's Award is the highest NAHC honor. In addition to being a Top 10 Winner, Vorwerk's story is published in August 2013 issue of North American Hunter, which is available right now. The winner is selected on the quality of the story, photos and game. For winning, Vorwerk received an Extreme All-Weather Truck Vault.
Tanner Wilson, a North American Hunting Club Life Member, won the One-Shot Kill Award with his story about a special 10-year wedding anniversary bowhunt for Montana elk. Any animal taken with a single shot qualifies for the One-Shot Kill Award. Wilson received a Mathews Creed compound bow for his story.
The magazine also recognizes the Top 10 Winners: Mike Neilson, Anthony Amoroso, Wes Floyd, Michael Reese, Billy Bishop, Joshua Valentine, Bill Brenner, Jr., Tom Anibas, Tyler Atkins, Jr. and Carl Vorwerk, Sr. Each Top 10 winner received a Packlite knife from Buck Knives and Havoc boots from Irish Setter. Several NAHC members also won prizes in random drawings.
North American Hunting Club members can log onto HuntingClub.Com or view the August issue of North American Hunter for the remainder of each winner's story.
North American Hunting Club thanks the following sponsors for providing product for the Big Game Awards: Buck Knives, Irish Setter, Leupold, Mathews, NightWine Taxidermy and Truck Vault.
Join the North American Hunting Club FREE for the first 30 days and receive a digital copy of North American Hunter; just log onto www.huntingclub.com
About North American Hunting Club: With 550,000 enthusiastic members, North American Hunting Club—through its official publication, North American Hunter—strives to increase the hunting skills and enjoyment of Club members. The NAHC's mission is to serve as a one-stop source where avid hunters from across North America can satisfy all their hunting needs. The Club also acts as a vehicle through which hunters from all points of the compass can communicate—sharing success stories, photos and videos through the magazine, website and the social network. For more information on the NAHC, visit: http://HuntingClub.com.