Quantico Tactical and the Town of Quantico, Virginia providing current and former members of the armed forces and their families a free event on Saturday, August 31, 2013.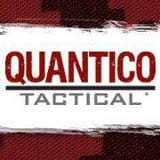 ABERDEEN, NC – Quantico Tactical, a leader in sourcing and supplying performance-proven apparel, equipment and firearms to law enforcement, government agencies, military and private citizens, is partnering with the Town of Quantico, Virginia in providing current and former armed forces members and their families with "Salute to Our Troops," an evening of live music and fireworks display.
The event will be held Saturday August 31, 2013 from 7 p.m. to 10 p.m., with a rain date of September 7.
Ty Toliver, Nashville recording artist and a former Marine will be performing the National Anthem. The concert will feature Rose Between the Thorns, a rockabilly, country rock and blues band out of Northern Virginia. Dominion Fireworks Inc. from Petersburg, Virginia will be providing the crowd pleasing fireworks display toward the end of the event.
The Town of Quantico, incorporated in 1927, is the only town in the U.S. that is completely surrounded by a military base. Quantico Tactical takes its name from the same town where CEO David Hensley, a retired Marine Corps major started his business to service the Marine Corps base personnel with quality apparel and gear.
As a way to demonstrate support and say thank you to the armed services community, Quantico Tactical has generously pledged $4,000.00 of matching funds toward the overall cost of the fireworks display. The Town of Quantico is seeking corporations or individuals wishing to partner with the town and Quantico Tactical in funding the Salute to Our Troops event.
Each dollar donated to this effort will be matched dollar-for-dollar by Quantico Tactical up to $4,000.00.
For more information on participating in the Salute to Our Troops event, contact the Town of Quantico office at (703) 640-7411 or go to www.gofundme.com/3u12l4. Follow this and other Town of Quantico special events by finding and Liking our Facebook page at: https://www.facebook.com/pages/Town-of-Quantico/140577436013431
To become a part of the Quantico Tactical conversation, visit us on Facebook https://www.facebook.com/quanticotactical or on Twitter at https://twitter.com/QT_JC.
About Quantico Tactical:
Quantico Tactical is the premier source of performance apparel, gear, tactical medical supplies, armor and firearms for federal agencies, law enforcement, military and the serious adventure enthusiast.  Since its founding in 2001 by a retired US Marine Officer, Quantico Tactical has grown from a small shop in Quantico, Virginia to seven retail stores around the United States and a state-of-the-art headquarters, distribution center and kitting facility which service customers  world-wide.   Quantico Tactical's retail locations include; Quantico, VA; Woodbridge, VA; San Diego, CA; Oak Grove (Ft. Campbell), KY; Killeen (Ft. Hood), TX; Junction City (Ft. Riley), KS; and Lakewood (Ft. Lewis), WA.   Quantico Tactical is a Service Disabled Veteran Owned Small Business (SDVOB) providing many popular brands on the GSA Schedule. Quantico Tactical is US State Department licensed for the export of weapons,