As deputy secretary of Interior, Connor would oversee range of resources important to fish and wildlife conservation, hunting and angling.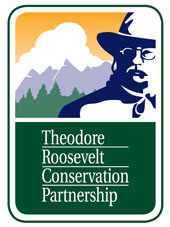 WASHINGTON –-(Ammoland.com)- Today's nomination of Bureau of Reclamation Commissioner Mike Connor as deputy secretary of the Interior drew strong praise from the Theodore Roosevelt Conservation Partnership, which positively assessed Connor's ability to oversee the public lands, fish and wildlife habitat, and natural resources important to hunters and anglers.
"The Theodore Roosevelt Conservation Partnership congratulates Mike Connor on his nomination as deputy secretary of the Interior Department, and we encourage the Senate to act swiftly on his nomination," said TRCP President and CEO Whit Fosburgh.

"We look forward to working with Mr. Connor to ensure that public lands administered by the department are managed to conserve high-quality fish and wildlife habitat and sustain the West's unique and varied sporting traditions."
The deputy secretary of the Interior works closely with the Interior Secretary and directs management decisions governing many federal public lands, energy development on those lands, fish and wildlife populations, valuable water reserves and other public resources. If confirmed, Connor would replace David Hayes, who announced his resignation earlier this year.
"Mike Connor is an exemplary commissioner for the Bureau of Reclamation, and his nomination reflects the central role water resources play in managing public lands," said Jimmy Hague, director of the TRCP Center for Water Resources.

"I commend the president's excellent decision in advancing this nomination. As deputy secretary, Mr. Connor would have the ability to further improve Interior's management of water resources for the benefit of hunting and fishing, both of which are important economic drivers for communities all across the American West."
Inspired by the legacy of Theodore Roosevelt, the TRCP is a coalition of organizations and grassroots partners working together to preserve the traditions of hunting and fishing.