This event is 2A FlashMob Approved, anyone attending will automatically qualify for their own FREE 2A Mob Patch.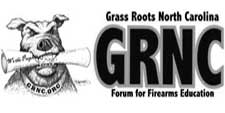 North Carolina –-(Ammoland.com)- Irritated by Starbucks' decision to remain neutral and not ban lawful carry, anti-Second Amendment organizations have developed plans to boycott the chain this Saturday.
Dubbing their misguided effort "Skip Starbuck's Saturday" ( https://tiny.cc/ags81w ) antis hope to punish the brand nationwide.
As North Carolina's HB 937 is implemented, it will become increasingly important for us to clearly stand behind restaurants who do not interfere with expanded carry under state law.
No support is more clear than doing business with those who cooperate with us. We need to demonstrate, in a practical way, that standing behind North Carolina's gun owners is a winning proposition for restaurants. Inducing failure of this anti-Second Amendment boycott will provide initial momentum for when HB 937 becomes effective in October.
Support Starbucks Saturday…
As you make weekend plans be sure to include a Saturday stop at your local Starbucks for a beverage and snack. Make sure to let your barrista know that you appreciate their respect for carry laws. Drive this message home by printing-out and handing your server the message below.
IMMEDIATE ACTION REQUIRED!
Buy from Starbucks Saturday and bring others; and
Help GRNC implement the "Safe Restaurants" project by donating HERE or go to: https://www.grnc.org/join-grnc/contribute
When you visit Starbucks (if not Saturday when you can) hand staff a printed message. Doing this will provide hard, physical evidence of our organized support.
DELIVER THIS MESSAGE
PRINT, CUT-OUT THE "Support Starbucks Saturday" IMAGE ABOVE AND HAND TO EACH SERVER.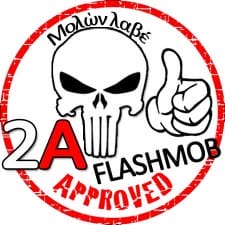 About:
Grass Roots North Carolina/Forum for Firearms Education is a non-profit, all volunteer organization devoted to educating the public about trends which abridge the freedoms guaranteed by the Bill of Rights, and engaging in grass roots activism to preserve those freedoms. Formed in 1994 to conduct a highly successful rally for the Second Amendment, GRNC has gone on to conduct projects like "Remember in November: A Gun Owner's Guide to Voting," bringing concealed carry to North Carolina. Visit:www.grnc.org
About 2A Flashmob: 
In an effort to motivate gun owners and Second Amendment Supporters to show up in person at important events and rallies AmmoLand Shooting Sports News is giving away FREE 2A Flashmob Patches to anyone who attends a protest, rally, open carry event, committee hearing at your state capital or a Moveon.org counter protest. (You may already be eligible)
Spread the word, get out, get active!