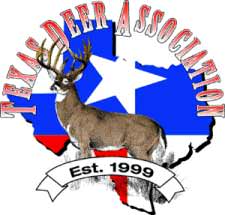 SAN ANTONIO —-(Ammoland.com)- The Texas Deer Association (TDA) is proud to announce that Texas Attorney General and gubernatorial candidate Greg Abbott will be a honored guest during the 15th Annual Texas Deer Association Convention & Fundraiser.
The convention will be held on August 15, 2013, through August 17, 2013, at the JW Marriott Hill Country Resort & Spa in San Antonio, Texas.
Abbott is scheduled to address the attendees on the morning of Saturday, Aug. 17th, at 10:30 a.m.
A native Texan, Greg Abbott was reelected as the 50th Attorney General of Texas in November 2010. He has been only the second Republican to hold that post since Reconstruction. Prior to his election as attorney general, Abbott served as a Justice on the Texas Supreme Court and as a State District Judge in Harris County. As the state's chief law enforcement official, Attorney General Abbott has made protecting children and family values the focus of his administration. Last month, Abbott announced his bid to succeed Gov. Rick Perry, who is not seeking a fourth term.
"We're very excited to welcome Attorney General Greg Abbott to the Texas Deer Association's 15th annual convention," says Karl Kinsel, Executive Director for the Texas Deer Association. "General Abbott has a long and respected reputation for serving the State of Texas and for supporting traditional values, protecting the Second Amendment and defending states' rights. With his recent announcement to run for governor, our members and attendees will certainly want to hear his positions on the many issues facing Texans today."
The annual TDA Convention & Fundraiser is the state's biggest deer industry event of the year, attracting thousands of deer enthusiasts from across the country. The annual event features exhibitors from the hunting and deer industries, fund-raising auctions that include whitetail and exotic hunts, hunting equipment and firearms. There are other exciting events, such as the Superior Genetics Whitetail Deer Auction & Select Sale, educational seminars and round table discussions, golf tournament, casino night, poker tournament, washer tournament, antler contest, photo contest, ladies fashion show, fun youth activities and much more.
Founded in 1999, the TDA is the only non-profit organization solely committed to improving the quality of whitetail and mule deer herds through better habitat practices, modern harvest strategies and use of managed deer to enhance the herds. As a part of its public education efforts, the TDA produces a full-color bimonthly publication, Tracks Magazine, which updates TDA members on current industry news, deer genetics and game management issues.
For registration for the TDA Convention & Fundraiser, the Superior Genetics Deer Auction event and/or for membership information for the Texas Deer Association, visit www.texasdeerassociation.com or call 210.767.8300.
Headquartered in San Antonio, Texas, the Texas Deer Association is a non-profit organization dedicated to the health and welfare of Texas deer herds, and to developing ways to improve deer quality in Texas. For more information on the Texas Deer Association, call 210.767.8300 or visit www.texasdeerassociation.com.