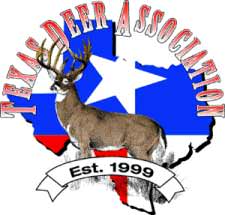 SAN ANTONIO —-(Ammoland– The Texas Deer Association reports its 15th Annual TDA Convention & Fundraiser was the most successful convention in the association's history, setting new records for attendance and membership and exceeding sales of all other deer industry events nationwide.
Held recently at the JW Marriott Hill Country Resort & Spa in San Antonio, Texas, the TDA Convention hosted nearly 2,000 attendees from across the country and welcomed hundreds of new members. The TDA Convention sparked nearly a 20 percent increase in membership, and the TDA Select Sale alone grossed $2.61 million, making it the largest single sale event in the history of the deer industry in North America.
"The annual TDA Convention & Fundraiser has always been the state's largest event of the year for whitetail and mule deer, but this year's event smashed the records for attendance and sales and raised the bar to a whole new level for the industry nationwide," says TDA Executive Director Karl Kinsel. "Our deer auctions continue to be an important part of our ongoing mission to improve the quality and health of Texas deer, and we offer our sincere gratitude to all of our members for making TDA the state's No. 1 resource for whitetail sales."
TDA's annual convention features exhibitors from the deer and hunting industries, fund-raising auctions and other exciting events. Informational seminars and round table discussions provide attendees with in-depth education on industry issues. Attendees are provided with a wide variety of entertainment options including a Casino Night; golf, poker and washer tournaments; photo and antler contests; as well as youth activities for families attending with their kids.
Founded in 1999, the TDA is the only non-profit organization solely committed to improving the quality of whitetail and mule deer herds through better habitat practices, modern harvest strategies and use of managed deer to enhance the herds. As a part of its public education efforts, the TDA produces a full-color bimonthly publication, Tracks Magazine, which updates TDA members on current industry news, deer genetics and game management issues.
For more information about the Texas Deer Association and for membership details, visit www.texasdeerassociation.com or call 210.767.8300.
Headquartered in San Antonio, Texas, the Texas Deer Association is a non-profit organization dedicated to the health and welfare of Texas deer herds, and to developing ways to improve deer quality in Texas. For more information on the Texas Deer Association, call 210.767.8300 or visit www.texasdeerassociation.com.